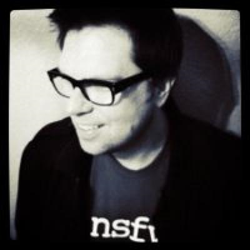 Cleveland, OH (PRWEB) July 08, 2014
EmployeeScreenIQ, a global provider of employment background screening services, has engaged online recruitment veteran and digital marketing expert Joel Cheesman to head up the company's strategic alliance programs. In this key role, Cheesman will build new strategic partnerships and optimize existing partnership programs designed to improve the customer experience and contribute to the continued evolution of the rapidly growing, employment background screening firm.
An innovator in the Internet recruitment space, Cheesman has more than 15 years' experience navigating the intersection of emerging technologies and marketing strategy, driving revenue and building brands through search engine optimization (SEO), search engine marketing (SEM), mobile marketing, content and social media. He is widely known for his award-winning, now-retired recruiting industry blog "Cheezhead," acquired in 2009 by Jobing.com, where he went on to serve as senior vice president. Cheesman founded a number of recruitment- and marketing-related entrepreneurial ventures including Nacho Chili, Hungry Thumb, Hire PPC, HRSEO and mJob and has served in marketing and business development roles for CareerBoard and Job Options. Cheesman was also a blogger for JobScore and serves as an advisor to FanSided.com.
With EmployeeScreenIQ, Cheesman will have responsibility for nurturing the company's strategic partnership programs, including sourcing, negotiating and integrating new partners. Current and prospective partners include providers of talent management technology solutions, drug testing laboratories, occupational medical groups, assessment companies, HR consultants, and buying and membership groups. Cheesman will also develop reseller partner networks that align with the company's strategic initiatives and work with the EmployeeScreenIQ marketing team on cross-marketing programs and other projects.
"Joel has been a thought leader, a visionary and a strong voice in the recruitment industry for many years and he has an impressive track record leading strategic marketing efforts for numerous companies, both his own and others," says Nick Fishman, executive vice president, EmployeeScreenIQ. "We anticipate he will contribute that same type of novel thinking and execution to our strategic partnership programs and significantly advance that effort in a way that benefits our customers, our partners and our organization."
"The opportunity to join an organization as forward-thinking and as dedicated to their customers as EmployeeScreenIQ is a dream come true," says Cheesman. "I look forward to bringing my robust industry experience to the team and working hard to develop solid strategic alliances with current and future partners."
About EmployeeScreenIQ
EmployeeScreenIQ helps employers make smart hiring decisions. The company achieves this through a comprehensive suite of employment background screening services including the industry's most thorough and accurate criminal background checks, resume verification services and substance abuse screening. EmployeeScreenIQ is accredited by the National Association of Professional Background Screeners (NAPBS), a distinction earned by less than two percent of all employment screening companies. For more information, visit http://www.EmployeeScreen.com
Media Contacts:
Nick Fishman, EmployeeScreenIQ
(800) 235-3954
nfishman(at)employeescreen.com
Jackie Jusko
HRmarketer for EmployeeScreenIQ
(415) 460-9984
jjusko(at)hrmarketer.com
###