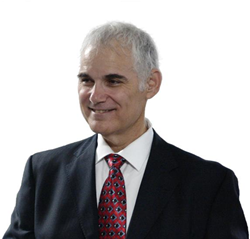 The Atlanta Metro Area real estate market has changed dramatically since this time last year. There is an "Atlanta Inventory Crisis".
Atlanta, GA (PRWEB) July 05, 2014
Jim Hitt attends Atlanta's Real Estate Investors Alliance on a regular basis. Jim is an avid real estate investor and enjoys networking with other investors. Jim also enjoys the added benefit of sharing the knowledge of the tax-free and tax-deferred advantages of investing in real estate with Self-Directed IRAs.
This month's meeting will feature an expert panel discussion on understanding the ever changing Atlanta real estate market.
According to Atlanta REIA, the Atlanta Metro Area real estate market has changed dramatically since this time last year. There is an "Atlanta Inventory Crisis." Certain areas have gone from a buyer's market to a seller's market due to the inventory shortage of available homes for sale at auction or on the MLS. Many Realtors are not only struggling to get listings, but also to find suitable properties for their buyers.
Some area property values have risen close to 2007 levels. Many home owners who have been "under water" may be close to break even in these areas. REO Brokers are reporting that banks are not releasing foreclosed inventory. Instead, they are reportedly selling off blocks of pre-foreclosed ("bad paper") and foreclosed homes to large institutional buyers.
Shadow inventory is alive and well and some of the foreclosure firms have laid off staff. The number of pre foreclosures is down, and yet it is not consistent with delinquencies.
Out of state and foreign buyers are active in the market and Atlanta is a favorite destination for real estate gurus once again.
To learn more about the changing market conditions, be sure to attend the Atlanta REIA meeting on July 7th to hear a panel of local real estate experts discuss their opinions on the Atlanta Real Estate Market. This is an opportunity to hear from folks most people don't normally get to hear from who truly have valuable first hand insights into the Atlanta Market. Please bring questions and do not miss this chance to learn what's hot and what's not in the Atlanta market.
Click here to sign up for this event.
Click here for to learn more about Self-Directed IRA investing with one of our 7 Self-Directed IRA Guides.
About American IRA, LLC:
American IRA is committed to providing every client with gold-level service, regardless of account size. Experience their expertise through their certified IRA services professionals. Enjoy the value with one low annual fee of $285 with unlimited assets and unlimited account values. American IRA clients love the benefit of no charge for "All Cash" accounts. The performance of the American IRA staff is unmatched with quick and efficient processing within 48 hours.
American IRA services thousands of clients and has over $300 million in assets under administration.
American IRA was built by investors for investors and brings their successful investment experience to the table providing excellent educational material showing the public that their Self-Directed IRA account can invest in a variety of assets such as real estate, private lending, limited liability companies, precious metals and much more.
American IRA is conveniently located in Asheville, NC and Charlotte, NC and serves clients nationwide.