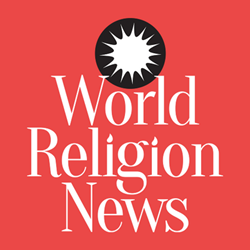 San Francisco, CA (PRWEB) July 03, 2014
WorldReligionNews.com continues its featured contributor series with 4 articles from a varied collection of authors representing either official religions or organizations.
This most recent addition of 'Featured Contributor' articles includes: Rajan Zed, representing the Universal Society of Hinduism, discussing a historical Hindu invocation in Maryland; Ro W, of the Quranist blog 'Muslim Reformation,' asserting his opinions on blasphemy and apostasy laws; Keith Wommack, syndicated columnist and Christian Scientist explaining the connections between health, good listening, and spirituality; and finally, Tad Reeves, 'Scientology Parent' website writer, with an interview about raising children as a Scientologist parent.
Read these 'Featured Contributor' articles and others here: http://www.worldreligionnews.com/featured-contributors/.
WorldReligionNews.com has established its 'Featured Contributor' program to offer both writers officially affiliated with all faiths and belief systems, as well as independent writers, bloggers, journalists and authors of note, a public platform from which to publish religion focused articles that will reach not only WRN visitors but also appear via syndication partners on sites like CNN, FOX, New York Daily News and others.
If you are an officially affiliated spokesperson/writer for a particular religious organization or, a prominent writer, blogger journalist of note who would like to be considered for a 'Featured Contributor' article placement on WRN, contact us here: http://www.worldreligionnews.com/guest-blogger-submission/.
About WorldReligionNews.com: WRN exists to cover the news generated by all major world religions, A to Z, from Agnosticism to Wicca and all in between, in ways that will inspire, enlighten, entertain & engage within a framework wired for a connected and distracted world.