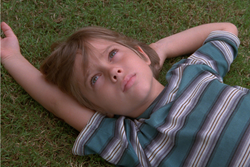 Excitement is building as we close in on Opening Night!
Waterville, ME (PRWEB) July 03, 2014
The Maine International Film Festival is ready to roll the projectors for 10 days of film and offer Maine audiences a chance to experience a variety of local, national and international cinema.
Running from July 11-20, MIFF will screen more than 100 films from around the United States and the rest of the world, offering moviegoing audiences a look at unique pieces of independent film and little-seen gems from the past. In addition, over 50 filmmakers will participate in the festival through film introductions and intimate question and answer sessions.
"Excitement is building as we close in on Opening Night," said Festival Director Shannon Haines. "We are incredibly proud of this year's program, which is a truly diverse mixture of the best of American independent and international films as well as rare and restored prints of cinema classics, and we can't wait to share it with the audience."
On July 11, the festival will open with Richard Linklater's Boyhood. Linklater's latest work was filmed over 12 years with the same cast and tells the story of Mason, who grows up before the eyes audiences during the course of the film. "Boyhood" will simultaneously open at MIFF and in New York on opening night.
Renowned actress Glenn Close will be presented the Mid-Life Achievement Award in honor of her diverse career that's spanned three decades and garnered her numerous Oscar nominations, and Emmy, Golden Globe and Tony awards.
Along with Close, MIFF will welcome Sara Driver, a frequent collaborator with Jim Jarmusch, whose work as a writer, director and producer paved the way for a new generation of women in the world of independent cinema, and Leonard Mann, a leading actor in the Italian Spaghetti Western and Eurocrime genres.
MIFF will present a re-discovery series that offers audiences a rare glimpse at newly-restored prints of quintessential pieces of cinematic history, including Orson Welles' recently discovered and restored first film "Too Much Johnson." Continuing its partnership with the Film Foundation, MIFF will screen a 16-film series of Polish cinema curated by Martin Scorsese.
On July 12, MIFF will offer Maine filmmakers a chance to showcase their work and network with each other during Making It In Maine Day. The day-long event will include a brunch and roundtable forum for filmmakers with representatives from the Maine Film Center, the Maine Film and Video Association, the Maine Film Office, Maine Public Broadcasting Network and the Maine Arts Commission. A unique portion of the afternoon with be an audition and workshop with Academy Award winner Ernest Thompson, the screenwriter of "On Golden Pond."
•••
About the Maine International Film Festival: The 17th annual Maine International Film Festival will take place in Waterville, Maine from July 11-20 at Railroad Square Cinema and the Waterville Opera House. During the 10 days of the festival, MIFF will feature nearly 100 films, representing the best of American and International independent cinema and spotlighting some of Maine and New England's most innovative filmmakers.
The full MIFF schedule is available on the festival's website, http://www.miff.org. The Maine International Film Festival is a project of the Maine Film Center, a nonprofit 501(c)(3) organization whose mission is to enrich, educate and entertain the community through film and art.