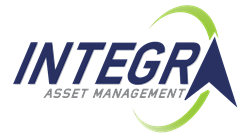 St. Louis, MO (PRWEB) July 09, 2014
Integra Asset Management, a St. Louis-based technology asset management company, announced that it has hired Robert D. Bennett as vice president for business development and senior strategist; Jordan Bankston as director of business development and vendor management, Eastern region; and Bryan Widman as national field manager for installations and new builds.
Bennett brings a dynamic and diverse sales and marketing background acquired over more than 25 years in the industry. He has provided project management and consultative services for multi-million dollar telecommunications projects throughout the United States. In his new position, he will be responsible for strengthening Integra's (http://www.integraassetmanagement.com) position as one of the premier technology asset management companies on a global basis. Bennett previously was a senior executive for Telecycle LLC.
"Robert's understanding of sales and the market itself is a tremendous advantage to Integra," said Robert Steward, president and founder of Integra Asset Management. "His relationships with the turf vendors and the service providers themselves will be able to provide a new visibility for us in the industry."
Jordan Bankston will be responsible for developing new customer relationships and providing vendor sourcing, support and coordination for the Eastern region of the country. He previously served as senior regional vendor manager for MasTec Network Solutions, where he worked for 5 years before joining Integra Asset Management.
Bryan Widman has more than 15 years of experience in the wireless industry, with expertise in all facets of tower equipment installation and decommissioning. In his previous position as a construction manager at Goodman Networks, Widman managed land leases, outside vendors and client reporting and documentation. He will supervise Integra's installation and new build projects throughout the United States.
"Both Jordan and Bryan bring an extensive amount of expertise in the marketplace that transfers to Integra," Steward added. "They know every kind of tower installation and have provided the highest quality of service to clients throughout the country. We are excited to have all of them on our team."
Integra Asset Management, a division of Fillcor LLC, is a technology asset management company providing comprehensive IT life cycle solutions to the public and private sectors. Its capabilities encompass the complete range of services, including design, procurement, installation, maintenance, decommissioning and recycling.
#####
Media Contact: Kathleen Siedlecki, 314-775-5297 or ksiedlecki(at)integra-am(dot)com