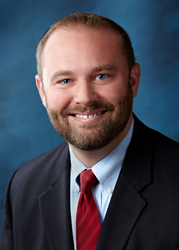 Las Vegas, NV (PRWEB) July 07, 2014
FirstService Residential, the leading community management company in Nevada, named Chris Wood as the senior vice president of business development. His role consists of developing new business relationships and sharing the values of FirstService Residential.
Wood has over 14 years of experience in business development and client retention. He began his professional career in the mortgage banking industry as one of the top-producing account executives in the western United States. Wood has also served as an assistant community manager at a large-scale active adult community.
"We are very excited to have Chris on the team," said Steven Parker, president of FirstService Residential in Nevada. "His years of experience and his understanding of how the HOA world works make for a perfect fit at FirstService."
About FirstService Residential in Nevada
FirstService Residential is recognized as Nevada's largest and most experienced full-service community association management firm. For over 25 years, FirstService Residential has continued to provide the best-in-class community management solutions and genuinely helpful service to its over 370 properties and communities throughout Nevada.
FirstService Residential in Nevada is a subsidiary of FirstService Corporation, a global leader in the rapidly growing real estate services sector, one of the largest markets in the world. As the leading property management company in North America, FirstService Residential oversees more than 6,500 residential and commercial associations including 1.5 million residential units and over 50 million square feet of commercial space across 21 U.S. states and three provinces in Canada. The company has more than 12,000 employees driving local market expertise and manages in excess of $6 billion in annual budgets. For more information, visit http://www.fsresidential.com.
###