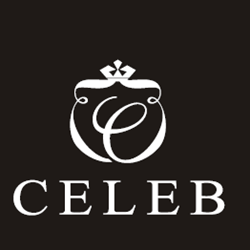 I was in a rush and ordered an 'in stock' dress, and thoroughly impressed by the quality. I had asked for a train on my dress as well as a slit, so I can easily walk in the dress. The chiffon fabric flowed and made the dress light and breathable.
(PRWEB) July 04, 2014
We all know that girls want to dress like their favorite Hollywood stars. But few can afford the expensive designer dresses which the stars wear when they walk the red carpet. However, it is still possible to feel and look like a real movie star wearing celebrity knockoff gowns.
At TheCelebrityDresses.com, there are nearly 500 styles of celebrity look alike dresses for sale. The prices range from $60 to $200. They use similar materials as the original designer gowns to make the dresses as close as possible to the red carpet outfit the movie stars wear at various fashion events.
TCD is the best online store to get celebrity look alike dresses for less. Many of the popular dresses, like those inspired by Kim Kardashian, Taylor Swift, Selena Gomez are available in various colors and can be custom made for perfect fit at very low cost.
A lot of girls have the embarrassing experience of running into someone else wearing the same prom dresses. To avoid this from happening, wearing celebrity look alike dresses for prom is definitely the number one choice. Especially when the prom dresses are customized in style and color, it is virtually impossible to see someone else wearing an identical gown.
TheCelebrityDresses.com carries approximately 3000 exclusive prom dresses, cocktail dresses, bridesmaid dresses and other special occasion dresses as well as the most popular celebrity knockoff gowns. There is no need to sacrifice quality or style by spending just a fraction of the cost of the real celebrity dresses. TCD also carries celebrity inspired shoes and celebrity style wigs. It is now a one-stop shop for girls to get an entire celebrity look.