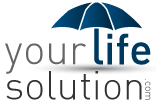 Chicago, IL (PRWEB) July 04, 2014
YourLifeSolution.com, a service which provides online life insurance quotes, is today alerting the public of the existence of a mild sedative known as Kava Kava which is often utilized in Hawaii and the Fiji islands in lieu of alcohol. Eric Smith, the founder and independent life insurance agent of YourLifeSolution.com regularly purchases and uses Kava Kava from RealKava.com and believes that it can help countless Americans curb their alcohol consumption. "According to the Lancet, a medical journal, alcohol is in the top 10 most dangerous common drugs in existence. While it's generally not a problem in moderation, many people should look to less harmful sedatives to unwind", said Eric Smith. Eric Smith has chosen to endorse the website RealKava.com for no consideration and merely as gratitude as a customer.
YourLifeSolution.com wants to brand itself not just as a way to compare life insurance products, but also as a website that helps individuals improve their health and well being. YourLifeSolution.com's future plans involve developing a PHP script that will allow web users to make and publish commitment contracts within YourLifeSolution.com in an effort to hold themselves accountable by the fact that the resolution they have made is made public. "The name 'YourLifeSolution' is so esoteric, I imagine there are many other free services that could be built into my site that would seem relevant to the title", said Eric Smith.
Consumers interested in viewing their own life insurance rates online instantly are urged to visit YourLifeSolution.com. Information can also be obtained by phone at 888.374.2764.