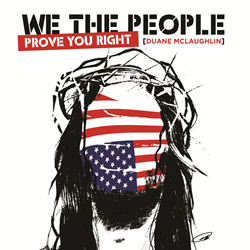 New York, NY (PRWEB) July 04, 2014
Duane McLaughlin is back with another soul-stirring smash! Three-years removed from releasing the hit single 'Ready to Live', Duane McLaughlin has returned with 'Prove You Right'. On the song McLaughlin pens powerful real world lyrics that any person can relate to, regardless of faith.
Listen to 'Prove You Right' by Duane McLaughlin
The track, produced by Tyrone "MusicManTy" Johnson (Laura Izibor, Jadakiss, Vanessa Hudgens), runs through a medley of influences from traditional gospel to hip hop to rock. By the time the choir joins Duane for the song's climax even the most jaded listener will want to Prove God right. 'Prove You Right' is available on iTunes.
Follow Duane McLaughlin on Instagram & Twitter @DuaneMcLaughlin