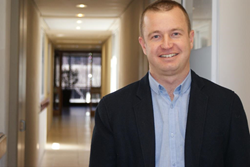 "As we look ahead to the second half of 2014 we are excited by the meaningful opportunities for continued growth and development and are energised by the business prospects that lie ahead"
(PRWEB) July 07, 2014
Qorus Software has had an incredibly busy, but productive, first half of 2014 having seen positive momentum throughout the business with internal company growth, client growth and partner sign-ups all increasing rapidly during this period. Qorus is also exceptionally pleased to report a significant YOY growth as well as their success in building internal capacity to ensure the sustainability of growth into the 2nd half of the year.
There is no substitute for hard work and this positive momentum can be attributed to the dedication of all Qorus employees. In addition to the benefits of better resourcing, with offices in Cape Town and London, Qorus is delighted with the opening of their New York office earlier this year. This expansion has seen the appointment of two new Regional Directors in order to drive sales throughout the territory, while their presence in North America is also strengthened with the appointment of a dedicated Channel Director to grow and support the global channel strategy and in particular the channel expansion plans into the North American market.
This focus has already shown results with technology companies such as Mint, slicedbread, Tribridge, Oracular IS LLC, Sharepoint Revolution, Provoke Solutions, Softura Inc. and SP Marketplace all coming on board as resellers and implementation and support partners for Qorus Software's flagship product, DocGeneration in the past few months.
Qorus is really excited about each of these partnerships and the opportunity to be building and developing business-centric solutions across industries and regions through a diverse range of companies. As the demand for SharePoint ( document automation ) significantly grows Qorus will continue to expand its relationship network in this key area and is working hard at recruiting resellers in global markets including the US, UK and Africa. This is obviously in addition to working closely with their current Technology Partners Microsoft, K2 and Nintex.
Qorus strongly believes in keeping all of their clients abreast of current trends and developments and in educating the market in the benefits of document and proposal solutions. To that end they will continue to provide a 'content rich' website and informative webinars throughout the year as a resource for their clients (and potential clients) to tap into. These webinars will focus on how to better understand document automation solutions, their benefits, and how these solutions result in a more efficient and effective business. The Webinars will also feature industry experts and thought leaders who will also provide their own insights and personal opinions on industry trends.
Over and above all of this Qorus is excited to be releasing the following product updates during the second half of 2014:

Qorus DocGeneration 14.4
Qorus DocGeneration for Office 365
Qorus Breeze 2.2.
These updates will enhance current product capabilities, boast more innovative features and greatly enhance the user's overall experience.
"As we look ahead to the second half of 2014 we are excited by the meaningful opportunities for continued growth and development and are energised by the business prospects that lie ahead", stated Ray Meiring, CEO of Qorus Software.
To stay informed about Qorus, find out more about these products and the rest of this year's progress visit their website and signup for their newsletter and blog.
*** END
ABOUT QORUS SOFTWARE
Qorus Software is a global provider of document and proposal automation solutions for Microsoft Office and SharePoint. We help organizations to significantly reduce costs as well as the time and effort required to generate customized documents while improving the quality and accuracy of content. Our software also greatly reduces the potential for human error and formatting issues, improves the adherence to corporate guidelines and consistency in branding and style helping you to create great looking documents in a fraction of the time!
Qorus Software can be used across all departments of your organization to generate documents such as sales proposals, RFP responses, legal contracts, group policies, employee or customer welcome kits, presentations, financial, compliance and advisory reports, to name but a few. One solution for all of your organization's high end, on-demand document generation needs.
Qorus DocGeneration is Qorus Software's flagship product and works within SharePoint to automate the generation and customization of business documents by dynamically merging Microsoft Word and PowerPoint templates with live data and content stored in SharePoint, as well as other enterprise systems.
The company also offers a Sales Proposal Automation and RFP Collaboration solution called Qorus Breeze Proposals. This solution is built on the robust Qorus DocGeneration framework and streamlines critical sales processes through a highly intuitive interface. Qorus Breeze Proposals provides RFP (Request for Proposal) collaboration, an innovative "shopping cart" for building customized proposals and presentations from approved, re-usable sales content, and a social widget that enables users to suggest good content for inclusion in the content library and for future re-use.
Qorus Software is a Microsoft Gold Partner (Application Development) whose clients span industries such as financial services, insurance, telecommunications and IT companies and has offices in the United States, United Kingdom and South Africa.
Generate better documents and presentations faster! Visit our website (http://www.qorusdocs.com) to schedule a demo or contact us for more information.
For more information:
Senior VP of Marketing
hthompson(at)qorusdocs(dot)com
For more information on partnering with Qorus Software:
Channel Director
mrevsbech(at)qorusdocs(dot)com