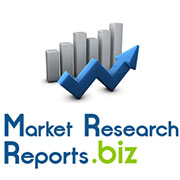 Indian Bearings Market
(PRWEB) July 04, 2014
The report entitled "Indian Bearings Market – An Analysis" provides an insight into the bearings sector in India with a special focus on sub-segments like ball bearings and roller bearings. The report also includes the production, market value, segmentation on various parameters and distribution structure of overall bearings sector. It also discusses key growth drivers, trends and major challenges faced by bearings industry in India. Further, key manufacturers of bearings like SKF India, FAG India, Timken India, NRB India, NBC, ABC India Ltd, TATA bearings are profiled in the report.
Browse full report with TOC: http://www.marketresearchreports.biz/analysis-details/indian-bearings-market-an-analysis.
Research Methodology
A separate section on price comparison of different types of bearings has been included in the report. There are wide range of bearings that are available in the market according to sizes and their usage in end-use applications and their prices vary accordingly. In the pricing analysis section, we have compared bearing prices that are produced indigenously by domestic players to that of products supplied by other foreign players (European, Japanese and Chinese) in the Indian market through imports.
Segment Coverage
Ball Bearings
Roller Bearings
Parts of Bearings
Bearing Housings
Parts of Bearing Housings
To download full report with TOC: http://www.marketresearchreports.biz/sample/sample/192150.
Company Coverage
SKF India
FAG Bearings India Ltd
NRB Bearings
ABC Bearings
Timken India Limited
TATA Bearings
Bearings are components that reduce friction and enhance motion between objects. Known as anti-friction components, they are widely used in automobiles, pumps, gear boxes, heavy earth moving equipments and industries. The growth of the bearing industry is directly correlated with the automotive and industrial sectors. The domestic sale of bearings produced in India recorded a decline of 1.5% in 2012-2013 over previous year while the production value fell by 0.5% during the same period. The decline was on account of continued pressure of inflation, fiscal imbalances and high interest rates. Also, commercial vehicle production one of the largest consumer of bearings experienced a steep downfall in the same period.
To inquire before buying report: http://www.marketresearchreports.biz/analysis/192150.
A major portion of bearings market in India is unorganized that caters to the low-end replacement market. A significant percentage of bearings are imported from countries like Germany, Japan, China, Singapore, Sweden, France and Italy. The demand for the bearings is derived from two key user segments - the automotive and industrial sectors. The industrial market is larger than the automobile market in value terms. Total exports of bearings (ball and roller) declined by both value and volume terms in 2012-2013 compared to previous fiscal year. The slowdown in exports was on account of the recent crisis in the Euro Zone and global recession.
Latest & Related Reports:
Medical Tourism Market Report: 2014 Edition
Browse full report with TOC: http://www.marketresearchreports.biz/analysis-details/medical-tourism-market-report-2014-edition.
Medical treatment abroad, also called 'medical tourism', is a booming international industry where patients seek healthcare services from sources outside their country. Usually every type of medical treatment is available abroad with over 50 countries identifying as destinations in medical tourism. Medical tourism is a high-value sector that generates revenue for multiple industries. Given the lucrative potential fees, more governments are dedicating resources to boost the sector in their respective countries.
Medical tourists are presently traveling to faraway countries for cosmetic surgery, dental procedures, bariatric surgery, assisted reproductive technology, ophthalmologic care, orthopaedic surgery, cardiac surgery, organ and cellular transplantation, gender reassignment procedures, and even executive health evaluations.
To download full report with TOC: http://www.marketresearchreports.biz/sample/sample/210251.
The report cites that rise in healthcare costs, long wait times, an aging population, and increasing demand for cosmetic and dental surgery not covered by insurance in developed countries, coupled with the availability of high quality, low cost medical services in developing countries are the key drivers for the rise in medical tourism industry. Patients travelling abroad can save up to 85% of the cost of a procedure by travelling abroad. The world's top four medical tourism destinations: Thailand, Singapore, India and Malaysia are seeing a steady increase in medical tourists every year. India is one of the lowest cost and highest quality medical tourism destination. It offers low-cost cardiovascular and orthopedic procedures, at about one-tenth the cost of similar surgeries in the US.
Global Vacuum Sterilizer Industry 2014 Market Research Report
Browse full report with TOC: http://www.marketresearchreports.biz/analysis-details/global-vacuum-sterilizer-industry-2014-market-research-report .
2014 Market Research Report on Global Vacuum Sterilizer Industry was a professional and depth research report on Global Vacuum Sterilizer industry that you would know the world's major regional market conditions of Vacuum Sterilizer industry, the main region including North American, Europe and Asia etc, and the main country including United States ,Germany ,Japan and China etc.
The report firstly introduced Vacuum Sterilizer basic information including Vacuum Sterilizer definition classification application and industry chain overview; Vacuum Sterilizer industry policy and plan, Vacuum Sterilizer product specification, manufacturing process, cost structure etc. Then we deeply analyzed the world's main region market conditions that including the product price, profit, capacity, production, capacity utilization, supply, demand and industry growth rate etc.
To download full report with TOC: http://www.marketresearchreports.biz/sample/sample/208690.
In the end, the report introduced Vacuum Sterilizer new project SWOT analysis, investment feasibility analysis, and investment return analysis and Global Vacuum Sterilizer industry.
In a word, it was a depth research report on Global Vacuum Sterilizer industry. And thanks to the support and assistance from Vacuum Sterilizer industry chain related technical experts and marketing experts during Research Team survey and interviews.
About us
MarketResearchReports.biz is the most comprehensive collection of market research reports. MarketResearchReports.Biz services are specially designed to save time and money for our clients. We are a one stop solution for all your research needs, our main offerings are syndicated research reports, custom research, subscription access and consulting services. We serve all sizes and types of companies spanning across various industries. Kindly visit: http://www.marketresearchreports.biz/.
Contact Us:
Office: United States
State Tower
90 State Street, Suite 700
Albany, NY 12207
United States
Toll Free: 866-997-4948
Tel: +1-518-618-1030
E: sales(at)marketresearchreports(dot)biz