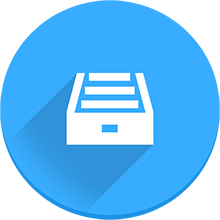 Email and cloud storage makes a powerful and convenient email archive solution.
San Francisco, CA (PRWEB) July 09, 2014
mxHero's mail2Cloud Archive & Share integrates the power of Box or Google Drive storage into the company's email service. Through this integration companies leverage best of breed file storage technology for their email archiving requirements. mail2cloud Archive & Share has powerful capabilities that are unusual in email archive products such as, fully indexed search, granular collaboration management and mobile integration.
mail2Cloud Archive & Share helps satisfy legal requirements of key industries. Regulated industries, such as financial services, can better meet email retention requirements. Whether a brokerage house required to meet SEC rule 204-2 or a clinic needing to comply to HIPAA, mail2Cloud Archive & Share helps meet regulation.
Alexis Panagides, CEO of mxHero :
"Cloud Storage services have become very powerful and economical. Leveraging them for critical email archiving makes total sense."
For many companies, using a cloud storage service for their email archive represents a significant convenience. Box and Google Drive are already popular services used by many companies. By bringing email archiving to these platforms a company can leverage its existing investment in these services and reduce overheads associated with having to use a separate storage technology for email.
mail2Cloud Archive & Share is available now for organizations using Google Apps, Office 365 and most on-premises email solutions like Exchange, Zimbra, etc. The price starts at $3 per account archived per month with volume discounts starting for over 100 users.
About mxHero:
mxHero is an email enhancement platform and app store that gives companies, service providers and end users powerful new ways to control, use and analyze email. Apps developed for mxHero's platform work with any email management program, including Gmail, Office 365 and Microsoft Exchange. More than 5,500 companies with 350,000 users have added mxHero to their email capabilities.