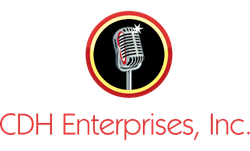 Las Vegas, NV (PRWEB) July 06, 2014
CDH Enterprises, is excited to announce that Cliff Wright has signed an agreement with our Music Division to be our Band Manager and Music Director for our Country Recording Artist Mark Anthony. Cliff will take on all aspects of organizing, hiring, directing and leading our stage and touring band for our country music division. He will also help with developing, writing, creating as well as recording music and songs.
Cliff Wright ~ is a self-taught, acclaimed musician. He began playing the guitar at eight years old. His uncanny ability to master many musical instruments has gained him much notoriety within the music industry. Not only does Cliff play guitar, but is a well-rounded musician with an amazing musical ear and instinct with impeccable timing. His talent is exceptional in all aspects of music from technical, to writing and recording.
Charlotte Hendry ~ President of CDH Enterprises: Cliff is such a talented artist, CDH Enterprises is so fortunate to have him on board with us as our very talented Music Director/Band Leader. Those that have already worked with and know Cliff know that his talent and musicality are endless, and not only that, he is just an all around wonderful guy! We are so pleased that Cliff has come on board with us for our Country Music endeavors. We look forward to working with him and are excited about this first project with Cliff and Mark Anthony and many more things to follow. Mark is also very excited to have Cliff on board for this new Country Album release that will be out in August, 2014 on the Blue Crystal Label. Mark and Cliff are already working very hard on ideas, and an upcoming tour to promote Mark's first Country Album Release. It is a joy to see these two guys working together and coming up with so many wonderful ideas. CDH Enterprises couldn't be happier and more excited about the future with Cliff teaming up with us. Thank you also to Lynn Birmingham, Cliff Wrights Manager~ for allowing us to team up and work together. Lynn has also agreed to work with CDH Enterprises, representing and helping with promotions and events in the future. We are so excited to be working with Lynn as well.
Album release and tour dates follow.
CDH Enterprises is a Consulting, Marketing, Promotion, Talent Management, Media Specialist Company with many years experience in the industry based out of Las Vegas, Nevada and Northern California. Charlotte Hendry, President and Artist Manager and Dale Hendry, Media Specialist.