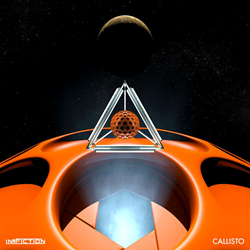 Captivating and dynamic, melodic and intense, InFiction's music is one-of-a-kind.
New York, NY (PRWEB) July 07, 2014
Captivating and dynamic, melodic and intense, InFiction's music is one-of-a-kind.
Comprised of Dan Asma and Doran Oppenheimer, InFiction has earned commercial success and universal credibility within the film industry. Asma and Oppenheimer have honed their ability to conjure emotion through sound, producing numerous film trailers for major Hollywood studios. Showcasing their larger-than-life, cinematic feel, InFiction releases "Tell You Why" featuring Leah Hall, the first single off their third studio album, Callisto (InFiction Music).
The group's unique talent to move listeners translates powerfully in their electronic dance music (EDM) productions. Their production style is deliberate, fusing elements together to create a soundscape that takes the listener on a journey. Laden with Leah Hall's airy vocals and moving melodies, "Tell You Why" exemplifies this concept. A soothing, staccato synth combines with steady beats and sweeping pads, evolving the track, captivating listeners and resonating on a multi-sensory level. The result is perfect balance.
Appropriately representing their boundless spirit, InFiction's albums are named after Jupiter's moons. Their first album, Io, was released in 2013, and its follow-up, Europa, in 2014. In addition to their albums, their appealing sound has reached the masses in many forms. Most notably, their remix of David Bowie's "Let's Dance" was featured in the nationally televised ad campaign for the 2014 Kia Cadenza.
"Tell You Why" serves both long-time InFiction fans as well as attracts new ones.
InFiction's Callisto album is available on iTunes from InFiction Music: https://itunes.apple.com/us/album/callisto/id857505019.
EMILY TAN Media Relations is a New York-based boutique PR agency specializing in EDM and representing clients including: Armin van Buuren, Dash Berlin, Andrew Rayel, Roger Shah, Matisse & Sadko and the leading U.S. nightclubs Marquee Las Vegas (Nightclub & Dayclub) and Marquee New York. For more information, contact EMILY TAN Media Relations, +1(917) 318-3758, EmilyEmilyTan(at)aol(dot)com and visit http://www.infictionmusic.com.