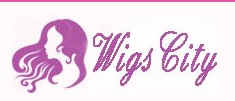 (PRWEB) July 05, 2014
Recently, WigsCity.com, a distinguished hairpiece supplier, has announced its new selection of full lace wigs. Moreover, the company has launched a summer special offer for these beautiful wigs. All the company's clients can now enjoy a discounted rate (up to 28% off) when placing an order in its online store.
The company's sales manager says, "We are happy to unveil these fashionable full lace wigs for customers at home and abroad. The aim of the current special offer is to expand our online market. At the same time, we want to benefit all our frequent callers. Besides full lace wigs, we are now selling a lot of other wonderful hairpieces on our website. Plenty of stylish ladies have found their dream wigs on our website. Please note that the promotion will last until July 30."
He also says that he takes pride in the company's fashionable products. In fact, WigsCity.com has been working in the hairpiece industry for decades. Its workers have a vast knowledge of craftsmanship and customer needs.
There is no denying that WigsCity.com is one of the industry leaders in the fashion market. The best thing about the company is that its top experts can always make what customers actually want. They often communicate with other suppliers.
About WigsCity.com
WigsCity.com is an experienced online supplier of high quality wigs. The company is selling more than 500 different styles of items at its online store now. Its hot items include full lace wigs, Jewish wigs, silk top lace wigs. Beside the fashionable products, the company is popular for its competitive prices, great customer support and fast speedy delivery.
For more detailed information about its items, please visit http://www.wigscity.com/.