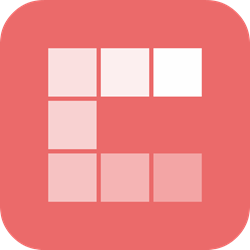 We wanted to create an app that makes the process of saving and organizing your files quick and easy, whether you're at home or on the go, whether in a hurry or just enjoying your coffee break.
Boca Raton, FL (PRWEB) July 07, 2014
Originally developed for investigative journalists, who are "on the go," the app is now available to anyone in need of easy organizational help, memory assistance, and creative inspiration.
In noting the advantages of the app, Peter Fischer, the company president and app developer stated, "It wasn't supposed to be this way. Modern technology was supposed to make our lives easier - more orderly, more organized. Instead, much that is important gets lost with thousands of files, constant demands, and hectic schedules, at all times of day. That's why ClipUp has created a new and improved organization app for iPhone/iPads users."
"ClipUp provides customizable organization solutions," said Mr. Fischer. "It helps you save time, save space, and improve the quality of your projects. It allows you to easily collect and share photos, videos, notes, audio notes, websites, locations, and more."
Mr. Fischer stated that "with this app, important ideas - from home redesigns and hair styles to family memories and business projects - can be organized together in one place."
Key features include:

Create separate idea boards for each area of your life
Add images, videos, websites, text and audio notes in an attractive visual interface
Add location to any of the images
Present your projects to others by streaming straight from the app, with full screen content
Use drag-and-drop to move content and rearrange files according to individual needs
Set reminders for the boards; alerts can pop up even if app is closed
Share boards with friends and colleagues via email, Facebook, Twitter and other social media
Protect the app with your password
Choose landscape or portrait mode, allowing you to hold your device just the way you want
ClipUp offers simplicity and functionality while organizing a busy life. For a complete list of features, please visit our website or contact us at: http://clipup.co.