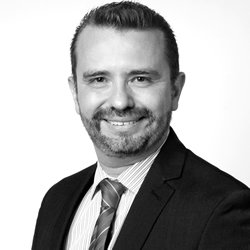 Adalberto brings over 12 years of practical leadership experience in the career transition and coaching industry
Houston, Texas (PRWEB) July 08, 2014
Global professional services firm Alder Koten has appointed Adalberto Garcia as managing partner of the Latin America career transition practice. He will be based in Mexico City.
"Adalberto brings over 12 years of practical leadership experience in the career transition and coaching industry," said Jose Ruiz, the firm's CEO. "Adalberto's years of experience in outplacement serving multinational clients will be a tremendous asset to our firm and practice. He possesses the skills, judgment, and reputation for excellence that our clients seek."
Prior to joining Alder Koten, Adalberto served as the head of the career transition practice and national operations manager at Lee Hecht Harrison. His professional experience also includes various leadership positions related to human resources, talent acquisition, executive coaching, and training.
Adalberto has directly supported over 600 professionals during their transition serving clients such as Hewlett-Packard, General Electric, MSD, PepsiCo, Intel, UNICEF, and Kellogg's. He holds a bachelor's degree in psychology from Universidad de Guadalajara.
Alder Koten helps clients acquire, develop and transition leadership talent through a combination of research, executive search, cultural & leadership assessment, and other talent advisory services. The career transition practice helps our clients transition talent from the outside, within the organization from one position to another and from the organization to the market.
Career transitions are one of the most overlooked yet one of the most important elements of career success.
For more information about Alder Koten, please visit http://www.alderkoten.com/