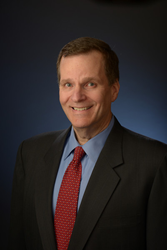 Both professional truck drivers and doctors must follow the safety rules that are in place that guide how they must perform their jobs under changing circumstances in order to protect everyone from harm
Baltimore, MD (PRWEB) July 07, 2014
In today's blog posting by MedicalMalpracticeLawyers.com (MedicalMalpracticeLawyers.com has posted over 1,200 searchable consecutive daily blogs), the reasons why doctors should be treated like professional truck drivers is discussed.
Professional truck drivers receive specialized training before they are allowed to perform their job, and they gain necessary practical experience as they continue to accumulate miles over the years - the more they drive and the more experience they acquire, the more competent they become.
Professional truck drivers must safely operate their vehicles at all times and under all circumstances, and to be constantly aware of changing circumstances that may make their driving dangerous to others, altering the way they perform their job as the changing circumstances require. They must always follow by the rules of the road and perform their duties safely and without needlessly endangering others.
A jury would have no difficulty in holding a professional truck driver fully responsible for all of the injuries and damages he caused to others if a momentary distraction (such as texting) caused the professional truck driver to look away from the road, leading to a collision, even if the driver had a long history of otherwise safe driving.
MedicalMalpracticeLawyers.com asks, "So why should doctors or any other health care professional be treated any differently when they cause harm to others while performing their professional responsibilities? Why would (or should) it make any difference to anyone that medical professionals who needlessly and negligently cause life-changing, permanent injuries to others, have 30 years of medical experience, have a spotless record, and have never had a prior claim of medical negligence filed against them?"
MedicalMalpracticeLawyers.com argues in its blog that truck drivers and doctors should be viewed in the same manner when they are alleged to have negligently injured others: their usual practice of performing their jobs safely and their past years of spotless performance are of no significance when they failed to meet the standard of care in a particular instance.
Both professional truck drivers and doctors must follow the safety rules that are in place that guide how they must perform their jobs under changing circumstances in order to protect everyone from harm -- if they fail in this regard, then they are expected to be held accountable for all of the consequences of their negligent acts.
About Us:
MedicalMalpracticeLawyers.com is the premier free website the connects medical malpractice victims in the United States with medical malpractice lawyers in their state who may investigate their medical malpractice claims for them and represent them and their families in medical malpractice cases, if appropriate. Medical malpractice victims may submit a secure form to MedicalMalpracticeLawyers.com to be contacted about their medical negligence claims or they may call toll-free 800-295-3959 in the United States.
Turn to us when you don't know where to turn.