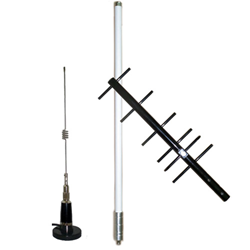 (PRWEB) July 06, 2014
Today, ZDA Communications, a leading antenna company offering a wide range of UHF antennas, announces that it will hold a seminar on how to choose high quality Yagi antennas by explaining some typical molding defects; the seminar will be held on July 12, 2014.
ZDA Communications is a popular antenna manufacturer and supplier; the business has updated its website with many related information about Yagi antenna. According to a senior engineer of ZDA, their Yagi antennas are designed for directional applications. They are especially suitable for 700MHz WIMAX and public safety band.
Based on the senior engineer, there is a total of 21 potential customers or companies that will attend the seminar. As the host, ZDA Communications will introduce how to distinguish the antenna quality by explaining different antenna defects. ZDA Communications hopes to help all the clients worldwide to find a reliable antenna supplier so that they can get premium quality products at affordable prices.
The CTO of ZDA says, "Yagi antenna is a directional system. Our MHz Yagi antennas are constructed of 6061-T6 Aluminum for outstanding service life. We offer a wide range of UHF antenna collection on our website. Our UHF antenna products are very popular in the global market, because we have a very strict quality control policy. Our staff checks and re-checks the ready-made products before shipment to meet customers' requirements."
About ZDA Communications
ZDA Communications US LLC is a leading manufacturer and supplier of all kinds of wireless antennas, including Yagi antennas, Parabolic dish antennas, cell tower sector antennas, External wireless antennas, mobile antennas, Broadband and Ultra Wide Band Antennas. For more details of the company and its products, please visit http://www.zdacomm.com/.