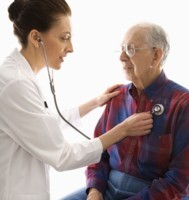 SS1P...exhibits significant antitumor activity in patients with unresectable, advanced pleural mesothelioma.
Raleigh, NC (PRWEB) July 08, 2014
According to a new NIH research study, more than three quarters of mesothelioma patients responded to chemotherapy when they were also given the anti-mesothelin immunotoxin SS1P. Click here to read Surviving Mesothelioma's newly-posted article on how this important study may impact patients.
Mesothelioma researcher Raffit Hassan, MD, and his colleagues at the National Cancer Institute's Center for Cancer Research gave SS1P along with standard chemotherapy to advanced mesothelioma patients who were not candidates for surgery.
"Of 20 evaluable patients, 12 (60%) had a partial response, 1 had stable disease, and 2 had progressive disease," reports Dr. Hassan, the study's lead author. The study concludes that SS1P is safe, well-tolerated, and "exhibits significant antitumor activity" in patients with inoperable mesothelioma.
Equally encouraging is the fact that the research, published in the journal Cancer, found that, among patients on the maximum tolerated dose of SS1P, a full 77% had a partial response to chemotherapy.
"Although chemotherapy is usually the first-line treatment for mesothelioma, its effectiveness is limited. If SS1P can be shown to improve chemotherapy, it could mean a much better prognosis for thousands of mesothelioma patients," says Surviving Mesothelioma Managing Editor Alex Strauss.
To better understand the research and its potential importance for patients with unresectable mesothelioma, see New Mesothelioma Treatment Boosts Chemotherapy Response, now available on the Surviving Mesothelioma website.
Hassan, R et al "Phase I study of the antimesothelin immunotoxin SS1P in combination with pemetrexed and cisplatin for front-line therapy of pleural mesothelioma and correlation of tumor response with serum mesothelin, megakaryocyte potentiating factor, and cancer antigen 125", July 2, 2014, Cancer, Epub ahead of print, http://www.ncbi.nlm.nih.gov/pubmed/2498932
For nearly ten years, Surviving Mesothelioma has brought readers the most important and ground-breaking news on the causes, diagnosis and treatment of mesothelioma. All Surviving Mesothelioma news is gathered and reported directly from the peer-reviewed medical literature. Written for patients and their loved ones, Surviving Mesothelioma news helps families make more informed decisions.