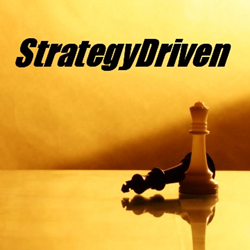 Sharon Drew Morgen's extensive experience and unique perspectives brings invaluable insights to our readers on listening and communications.
Atlanta, Georgia (PRWEB) July 08, 2014
Nationally-renowned executive coach, speaker, NYTimes Bestselling author, and original thinker, Sharon Drew Morgen, will regularly offer StrategyDriven readers insights into how they can achieve excellence in sales, communication, and management practices. Her unique thinking involves the skills to facilitate change and decision making from the core, whether it's leading buyers through their decision path, or assisting in a change implementation, or helping companies listen to their customers and employees without bias.
Since 1988, Sharon Drew has led the sales field with her Buying Facilitation® model that facilitates systemic change. She has taught her model to sales professionals, consultants, dentists, negotiators, coaches – any professional seeking to facilitate others to excellence.
With her new material on how to hear others without bias, Sharon Drew offers ideas to help business executives move beyond their assumptions and restricted viewpoints that make it difficult to hear the full range of possibilities.
By teaching business folks how to change from their core beliefs, and from her decades of work consulting to global organizations such as KPMG, Morgan Stanley, Kaiser, Wachovia, FedEx, KLM, and Bose to name a few, Sharon Drew helps executives and managers solve problems, garner buy-in during implementations, improve their personal and team skills, and realize a higher measure of business and career success.
"We are thrilled to have Sharon Drew as part of the StrategyDriven team," says Karen Juliano, StrategyDriven's Editor-in-Chief. "Her extensive experience and unique perspectives bring invaluable insights to our readers on listening and communications."
Sharon Drew will help StrategyDriven readers think differently: her articles will address sales, marketing, and social media issues to streamline and unwrap the buying decision path; facilitate win-win negotiation skills; help readers avoid the biases hindering their communications to enable true collaboration without restrictions. Our goal is to help readers boost performance in the mission critical facets of their business. We are pleased to share Sharon Drew's refreshing ideas with you.
About StrategyDriven:
StrategyDriven provides executives and managers with the planning and execution advice, tools, and practices needed to create greater organizational alignment and accountability for the achievement of superior results. We believe a clear, forward-looking strategy, translatable to the day-to-day activities of all organization members, is critical to realizing success in today's fast paced market environment. Not only does a compelling, well-executed strategy align individuals to common goals, it ensures those goals best serve the company's mission.
At StrategyDriven, our seasoned business leaders deliver real-world strategic business planning and tactical execution best practice advice – a blending of workplace experience with sound research and academic principles – to business leaders who may not otherwise have access to these resources.