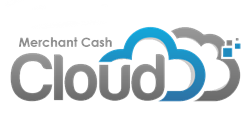 Merchants Love Us For Our Ability to Provide Capital
(PRWEB) July 23, 2014
Since reintroducing the original Merchant Cash Advance Starter Program in July 2014, MerchantCashCloud.com, veterans in MCA space have helped countless businesses resolve their growth issues by providing this well know and proven method of financing. Merchant Cash Cloud (MCC) has redeveloped the program for small to mid-sized business and has taken the industry by storm by doing so. Merchants who were declined in the past for traditional cash advances can reapply and begin to develop a new relationship with MCC's Starter Advance Program, MerchantCashCloud.com has made it possible to secure cash for new businesses along with existing troubled business with a Starter Advance.
With the MCC's knowledge and experience they can approve new files within 24 hours from receiving the complete submission. With a Starter Cash Advance, small businesses can access funds against their future credit card sales receipts or choose our adjustable ACH program with a daily payment direct from their business checking account. This simple payment is taken Monday through Friday, excluding weekends and holidays. Taking advantage of a starter merchant cash advance allows merchants to tap into future sales to help their business now. Being an experienced source of the "Starter Program", MerchantCashCloud.com assists merchants in turning future profits into cash to reach that vital next level of growth.
MCC's Starter Advance Program allows merchants to qualify for an advance between 10%-30% of their monthly gross income. Being a finically troubled business or a recently new business it's extremely important to monitor cash flow and profit levels of the company, this is why they have caped the advance amounts to protect the merchant, while allowing them to grow. Funding amounts can increase with each cash advance renewal as they become more stable.
Michael Benjamin Massa, Director of Operations at Merchant Cash Cloud, states, "The Starter Program needs a focused on again. This program was a great success in the past for both the funding source and the merchant, a tremendous success for all parties involved. ISOs and agents are always looking for this type of promotion. Why not feed this aspect of the industry and re-launch this amazing program. Merchant Cash Cloud has seen this gap for a few years now and has decided to grab it by the horns and show everyone this how we can truly help merchants in need.
With no application fees, fixed fees and no fixed payments, cash is available within 2 days or less, the Starter Program gives businesses an edge to allow them to stay ahead of their competition. The Starter Program allows businesses to get working capital for their immediate use.
Valeriy Izrailov, owner of Valina Salon and Day Spa in Marlboro, NJ, received funding against her future credit card receivables after being open for business for only 2 days.
Valeriy explains, "I have already been advanced over $50,000.00 and have been open only a total of 11 weeks. If it weren't for the Starter Advance Program at Merchant Cash Cloud, I would not have been able to open and grow so quickly in my new business."
Luis Hernandez, owner and operator of 1st Atlantic Funding, regularly directs clients to Merchant Cash Cloud to utilize this well needed product. Luis expressed his enthusiasm about the Merchant Starter Cash Advance Program because let's face it, who likes to turn a business owner down when they can truly use the assistance.
Luis says, "My business has a wide range of needs for MCA programs. Troubled and new businesses always come across my desk, having an outlet for them really is a relief for myself and my team. I no longer submit a file for a traditional advance and wait for a decline. If they don't qualify for a standard MCA then I know Merchant Cash Cloud will step in to get my clients started. "
All merchants, requiring a business cash advance, can apply at http://www.merchantcashcloud.com/find-a-loan
To learn more about the "Starter Program," contact Michael Massa.
About Merchantcashcloud.com:
MerchantCashCloud.com, a unique company that provides and collaborates with other financial institutions to acquire funds in efforts to advance businesses around the country with hopes of helping businesses grow to help the overall growth and stability of our nation. Merchant Cash Cloud offers alternative financing using future business profits to get cash for today.