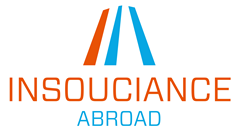 The best way to reach a large audience is public speaking, Red Elephant has not only encouraged but trained us to stand, speak, and profit.
New York, NY (PRWEB) July 07, 2014
Insouciance Abroad is pleased to introduce Red Elephant and the upcoming RedX event. Spreading the word about your business is a common challenge among entrepreneurs and small business owners, including the team of travel experts at Insouciance Abroad. Through Red Elephant and RedX, Insouciance Abroad has expanded its public presence through live events and joined a vibrant network of small businesses.
At Tuesday's event, over 20 small businesses will present ideas that can help small businesses grow in a way that can help business grow - public speaking. RedX will be an opportunity to learn from entrepreneurs in various areas of expertise, connect with like-minded people, and find out how to be part of this network.
At RedX, Insouciance Abroad, along with 21 other small businesses, as well as the Red Elephant leaders and business coaches, Iman and Afrin Khan, will present and offer their companies and services. In addition to hearing from small businesses, attendees will also have the opportunity to identify key services and the expertise that these companies provide, including marketing, web design, branding, and Insouciance Abroad's travel expertise.
Afrin and Iman Khan founded Red Elephant first to help businesses host live events and more recently to help small businesses and entrepreneurs not only host events but prepare how to speak and present at those events. RedX represents the transition for Insouciance Abroad from a quiet small business to a globally recognized premier travel services provider.
Insouciance Abroad's job is to plan and manage all the details of a client's trip, from air travel to sightseeing to restaurant recommendations to securing performance venues. Insouciance Abroad's mission is to simplify travel, to give people a life-changing experience through travel, and to enrich and inspire their lives. As a team, Insouciance Abroad has history and experience in music, travel, and logistics and have effectively applied these skills to take thousands on tours and trips throughout North and South America, Southern Africa, Europe, Australia, and Asia.
The teams at Insouciance Abroad and Red Elephant look forward to seeing you at RedX, an event created by entrepreneurs for entrepreneurs, to share what these small businesses have learned and have to offer. Come, meet and join the network, discuss partnerships or joint ventures, but most importantly, come out to support small business and to learn how to use and grow these skills to promote your business.
Join Insouciance Abroad and Red Elephant on Tuesday, July 8th, 2014, at the Prince Street Studios at 177 Prince Street, New York, NY. The event begins at 9am and ends at 5pm, with time to learn, listen, and network throughout the day.