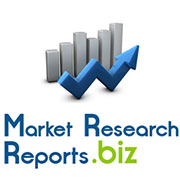 Big Data in Extraction and Natural Resource Industries: 2014 - 2019
(PRWEB) July 07, 2014
Big Data and natural resources are made for each other and the natural resources industry is positioning itself to put this wealth of information to better use. Big Data is a comparatively untapped asset that organizations in this vertical can exploit once they adopt a shift of mindset and apply the right methods and processes.
Browse Full Report with TOC: http://www.marketresearchreports.biz/analysis-details/big-data-in-extraction-and-natural-resource-industries-mining-water-timber-oil-and-gas-2014-2019.
In the natural resource industry, Big Data can come from conventional sources, which are equipment monitoring and maintenance records. Data from these sources is generally captured and used as required, but until now, it was not always preserved for long-term use. With the proper infrastructure and tools, natural resources organizations can gain measurable value from all of these data sources. As the quantity of data, the quantity of sources, and the regularity of data updates increases, so too does the value of Big Data.
This research evaluates the challenges and opportunities for leveraging Big Data and Analytics in the extraction and natural resources industries. The report analyzes companies, solutions, issues, and outlook for mining, water, timber, oil and gas including utilities. The report includes a review of the companies that we believe have key market advantages including scale and scope to best leverage Big Data and Analytics within the extraction and natural resources industry. The report also includes a forecast for Big Data revenue 2014 - 2019.
Download Full Report with TOC: http://www.marketresearchreports.biz/sample/sample/210356.
Target Audience:
Telecom services companies
Big Data and Analytics companies
Telecom and IT infrastructure companies
Data infrastructure, cloud, and services companies
Extraction and natural resources management companies
Companies in Report:
Accenture
Alcoa
Alteryx
Amazon
Apache
BHP Billiton
BP
CA Technologies
Cassandra
Chevron
Conoco Phillips
To Inquire Before Buying Report: http://www.marketresearchreports.biz/analysis/210356
Dow Jones
eBay
EMC
ExxonMobil
Facebook
Freeport-McMoran
Gazprom
GE Water
Google
IBM
InfoBright
InsightPricing
Instagram
International Telecommunication
For More ICT Market Research Reports: http://www.marketresearchreports.biz/category/96
About us
MarketResearchReports.biz is the most comprehensive collection of market research reports. MarketResearchReports.Biz services are specially designed to save time and money for our clients. We are a one stop solution for all your research needs, our main offerings are syndicated research reports, custom research, subscription access and consulting services. We serve all sizes and types of companies spanning across various industries. Kindly visit: http://www.marketresearchreports.biz/.
Contact Us:
Office: United States
State Tower
90 State Street, Suite 700
Albany, NY 12207
United States
Toll Free: 866-997-4948
Tel: +1-518-618-1030
E: sales(at)marketresearchreports(dot)biz
For More Reports Under Mind Commerce Publishing Market: http://www.marketresearchreports.biz/publisher/4