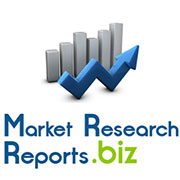 RFID Authentication Services Market: 2014 - 2024
(PRWEB) July 07, 2014
What are RFID Systems?
Radio Frequency Identification (RFID) systems are a type of tracking and inventory management system which many government and commercial organizations use. These agencies use RFID tags to locate the use of vehicles, goods, and people on an individual product basis. Most retail products come with a RFID tag. These tags are attached somewhere on the packaging of the product. After scanning these tags using a RFID reader, it is possible to determine the location of the product which has been opened or sold. Some RFID tags are equipped with batteries which are transmitting their ID code all the time to any available reader existing in the range. Some of the RFID tags are passive and can be read without the need of such a battery.
RFID tracking is considered an improvement over the barcode system used for tracking items. Radio frequency identification systems help to keep track of every individual item, instead of just the products and model number. RFID readers can also read multiple tags through the packaging. This type of scanning is expected to fetch eight percent accurate results. While accuracy for readings are better with shorter range systems. On the other hand, longer range RFID systems are capable of reading a tag within a range of 91 meters.
Application of RFID Technology
The application of RFID technology is far and wide, it has been used in many private and public sectors. Each application of RFID technology segment consists of its relevant hardware and software.
Asset Utilization, Monitoring, and Maintenance: Asset utilization can be seen for container management, where small load carriers are used in the automotive sector. Also, management of loading equipment, dollies at the airports, and fleets are an application example of asset utilization for RFID technology. Some examples of application of this technology in the public sector include waste management container management and management of the location of medical equipment in healthcare facilities. Asset monitoring is also used for machine maintenance, maintenance of parts built in aircraft, and smart home applications.
Theft Prevention: For controlling of theft, RFID technology plays a crucial role. It helps to track products along the supply chain which helps to minimize theft incidents. It is also used in electronic article surveillance systems.
Authenticating Services: For authentication of people or objects, RFID technology is used widely. This technology is used in case of managing a person's event tickets, ski passes, company badges, etc. When it comes to managing objects to prevent counterfeiting, RFID is used to provide proof of authenticity of spare parts, drugs, and of luxury goods. In the public sector it is used for authenticating E-passports, identity cards, access control cards for public transport, tolling systems, etc.
Tracking Purposes: It is used for tracking of quality control of goods, tracing drugs to the pharmaceutical value chain, and tracking of different finished goods to evaluate diversion control. In the public sector it is used for tracking blood bottles, tracking of drugs to the pharmacy, and document management.
Payment Purposes: RFID technology is also used for various payment systems such as tolling systems and contactless cards for money transactions. It is also used in payment cards for public transports.
The market growth for RFID has been steady, in spite of the economic meltdown due to the complex nature of its applications as seen above. The growth of this market will be different for the different applications of RFID. This is because each sector of RFID application has its unique set of driving and constraining factor which influence the growth of the sector.
Inquiry Before Buying: http://www.marketresearchreports.biz/analysis/176133.
About us
MarketResearchReports.biz is the most comprehensive collection of market research reports. MarketResearchReports.Biz services are specially designed to save time and money for our clients. We are a one stop solution for all your research needs, our main offerings are syndicated research reports, custom research, subscription access and consulting services. We serve all sizes and types of companies spanning across various industries. Kindly visit: http://www.marketresearchreports.biz/.