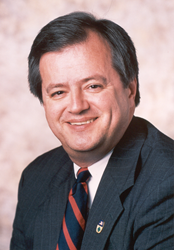 We are proud to have these students as part of Farm Credit while they prepare for their careers and further their education.
Westminster, MD (PRWEB) July 08, 2014
MidAtlantic Farm Credit recently introduced their four student interns. "Our intern process is critical to our commitment to hiring the best and brightest in our community," says Bob Frazee, CEO of MidAtlantic Farm Credit. "Many of our interns in the past have gone on to great careers in agriculture, including some who joined our staff permanently. We are proud to have these students as part of Farm Credit while they prepare for their careers and further their education."
MidAtlantic hires interns in several of their departments, giving students from varied backgrounds the opportunity to work with the agricultural lender. In addition to working closely with their department supervisors, MidAtlantic's interns are given the opportunity to visit customers' farms, which gives them a first-hand opportunity to learn more about agriculture and the continuing need for credit in producing food for a growing population.
Kevin Bailey, of Fallston, Maryland, is completing his master's degree at Stevenson University, where he is studying business and technology management. Bailey is a training intern with MidAtlantic Farm Credit, based in the Bel Air, Maryland office. He graduated with his bachelor's degree in marketing from Alvernia University in 2013, where he played baseball.
Michael Deck is an IT intern with MidAtlantic Farm Credit. He is originally from Lancaster, Pennsylvania, but is currently attending Washington College in Chestertown, Maryland to study math and computer science. Deck is based in the company's Dover, Delaware office.
Michelle McCulley, of Trappe, Maryland, is a sales and lending intern based out of the Salisbury office. She is a sophomore at the University of Maryland Eastern Shore, studying agribusiness. McCulley grew up on a chicken farm and also helps with her family's horse farm. She was involved in 4-H during school, becoming a 4-H all-star, and was a member of the Eastern Shore chapter of the Future Farmers of America (FFA).
Eric Woodland is also a sales and lending intern with MidAtlantic Farm Credit, based in the Dover, Delaware office. Originally from Bowie, Maryland, Woodland is currently a senior at Delaware State University, studying agriculture. Prior to joining MidAtlantic Farm Credit, Woodland interned with the United State Department of Agriculture (USDA).
For more information about MidAtlantic Farm Credit, or to view available internship positions, please visit http://www.mafc.com.
About MidAtlantic Farm Credit
MidAtlantic Farm Credit is an agricultural lending cooperative owned by its member-borrowers. It provides farm loans for land, equipment, livestock and production; crop insurance; and rural home mortgages. The co-op has over 10,500 members and approximately $2.2 billion in loans outstanding. MidAtlantic has branches serving Delaware, Maryland, Pennsylvania, Virginia and West Virginia. It is part of the national Farm Credit System, a network of financial cooperatives established in 1916 to provide a dependable source of credit to farmers and rural America.