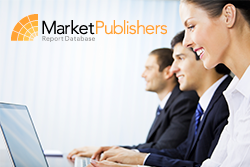 London, UK (PRWEB) July 07, 2014
Market Publishers Ltd is announced as a media partner of the Petrochemical & Refining Summit 2014. Organised by Marcus Evans for the 4th consecutive year, the event will be held on July 20-22, 2014, in New Orleans, the U.S. state of Louisiana.
This year's closed-door and invitation-only Petrochemical & Refining Summit will bring solution providers – leaders in the provisioning of services, information and technology – and senior refinery and petrochemical executives together for a themed discussion of the main aspects and topics pertaining to refining and petrochemical best practices and their application in driving business innovation and growth.
The Petrochemical & Refining Summit will look into the crucial issues that are the shaping up the industry future, including:

Process Safety: Eliminating risks and putting to use the required elements of risk management.
Operational Excellence: Understanding when and where to drive change.
Work Force Development: Looking toward the next generation.
Asset Management and Maintenance Planning: Preparing an effective plan.
Optimal Shale Gas Production & Use: Maximising contribution to the growth of the economy.
Leadership: Bringing it to a higher level.
Environmental Regulation: Complying with the latest guidelines and policies.
Event Details:
The Petrochemical & Refining Summit
Date: July 20-22, 2014
Venue: The Roosevelt New Orleans – New Orleans, Louisiana, USA
http://marketpublishers.com/events/Petrochemical_Refining_Summit.html
Main Reasons to Attend the Summit 2014:

A three-day streamlined agenda consisting of keynote presentations, interactive forums and one-on-one business meetings instigating one's creativity, and offering first class knowledge and practical insights.
Access to the secured event web site where one can take a shrewd look at event content and attending solution providers in order to make well-informed meeting selections and use your time in a more efficient way.
A detailed directory of solution providers, allowing for sufficient time to research and identify products ideally corresponding with your organisation's most crucial needs.
An experienced event management team aimed at facilitating one's participation and ensuring that one's out of office hours are spent in the best way possible.
Huge formal and informal networking activities during meals and cocktail receptions.
The Petrochemical & Refining Summit is sure to be a big success, with the face-to-face meetings of leading solution providers and top-level industry executives providing a forum for dialogue and information sharing on a variety of major organisational concerns and relevant, well-timed solutions.
Please note that Market Publishers' registered customers are eligible for special discounts.
To register at MarketPublishers.com please visit our Registration Page.