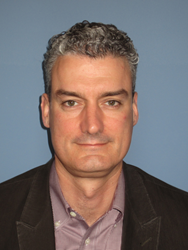 The most important thing is for people to start talking about mental health.
Wayne, PA (PRWEB) July 08, 2014
BetterWorldians Radio today announced that John MacPhee, Executive Director of The Jed Foundation, was a guest on the weekly Internet radio show. BetterWorldians Radio inspires with the people and ideas that are making the world a better place. The show featuring MacPhee aired on Thursday, July 3rd and is now available via podcast on the VoiceAmerica Variety Channel (http://BetterWorldiansRadio.com).
MacPhee discussed The Jed Foundation's mission to prevent suicide and protect the emotional health of America's 20 million college students. He acknowledged the stigma that is often attached to talking about issues like depression, anxiety, and eating disorders. MacPhee went on to describe the myriad programs The Jed Foundation has in place to encourage young people to open up about their struggles such as Love is Louder, Half of Us, and The Campus Program. "The most important thing is for people to start talking about mental health," said MacPhee.
BetterWorldians Radio co-host Gregory Hansell said, "The way The Jed Foundation goes after their mission to prevent suicide among college students is inspiring; the variety of programs offers something for everyone. The Jed Foundation is telling young people that talking about mental health is not only okay, it's essential. We applaud this important work."
About BetterWorldians Radio:
BetterWorldians Radio is a weekly Internet radio broadcast on the VoiceAmerica Talk Radio network that has provided a platform for some of the most inspiring people and organizations in our world today. BetterWorldians Radio is hosted by Ray, MarySue and Gregory Hansell, the family team that created the popular game on Facebook, A Better World. BetterWorldians Radio airs live on Thursdays at 11 a.m. ET on the VoiceAmerica Variety Channel and has featured guests such as Ryan Carroll (CEO of Summertime Entertainment and producer of Legends of Oz: Dorothy's Return), Tom Ziglar (CEO, Ziglar, Inc.), and Tiny Buddha founder Lori Deschene. To listen to the show, log on to BetterWorldiansRadio.com. All shows will be available in the BetterWorldians content library on the VoiceAmerica Variety Channel for on-demand and podcast download.
About A Better World:
A Better World is a game on Facebook that rewards players for doing good deeds while helping to raise money and awareness for charities. Over 2.5 million people have performed over 22 million good deeds in A Better World to date. A Better World recently launched a worldwide Campaign for Kindness with the release of an animated video, http://ColorWithKindness.com.
About The Jed Foundation
The Jed Foundation is a leading nonprofit working to protect the emotional health of teenagers and colleges students. The Jed Foundation's programs are inspiring a new national dialogue on mental health, encouraging millions of young people to speak up and take action, and changing the way academic institutions create healthier campus communities and prevent substance abuse and self-harm. These programs include: The Jed and Clinton Health Matters Campus Program, a groundbreaking self-assessment and feedback program that helps colleges create more comprehensive solutions to support their students; ULifeline, an online resource that helps students understand and address mental health conditions like depression and anxiety disorders; the Half of Us campaign, with MTV, which uses online and on-air programming to share stories and encourage help-seeking; the Love is Louder movement that helps individuals, communities and schools build resiliency, create connectedness and promote acceptance; Transition Year, an online resource for parents aimed at helping to ensure a smooth, healthy transition into college life; and a portfolio of resources that helps campuses promote emotional health and protect at-risk students. Learn more at http://www.jedfoundation.org.
About John MacPhee
John MacPhee brings 20 years of leadership and management experience from the business and not-for-profit settings to The Jed Foundation. Prior to The Jed Foundation, he served as president of Strativa Pharmaceuticals, where he oversaw commercial operations, clinical development, medical affairs, alliance management and business development. Previously, he worked at Forest Laboratories, where he led the launches of treatments for depression, anxiety and Alzheimer's disease. Well versed in the challenges faced by college students, John serves as a board member for Bottom Line, a nonprofit organization that provides guidance counseling to disadvantaged urban youth to help them get into college and graduate. He earned a BA from Columbia College, an MBA from New York University and an MPH from Columbia University.