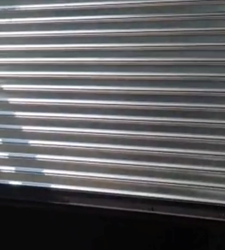 Well-maintained rolling gates provide year-round security!
Manhattan, New York (PRWEB) July 09, 2014
While many individuals and companies set goals or resolutions at the beginning of the year, few stop to measure or reset them mid-year. July, in fact, is a perfect time to examine priorities when it comes to business or personal safety and success. A well-maintained and repaired rolling gate can help prevent crime and increase security and peace of mind.
Rolling Gates NYC, a licensed and insured business with offices in both Manhattan and Long Island, offers 24-hour repair services in addition to decades of experience in installing and fixing doors and gates.
"Many companies recognize that safety and security are paramount to their success, but thinking about safety and doing something about it are two different things," said by the owner of Rolling Gates NYC. "Now is the perfect time to focus on doing the right thing for your company or home when it comes to long-term security, and a rolling gate can be a terrific solution. Don't wait until next January to make security a top priority."
Rolling Gates NYC's services include installation and repair of motorized gates, solid curtain gates, full-glass Herculite doors and more, as well as repairing locks, mending chain links, fixing squeaky gates, reinserting gates that have gone off track, repairing gate motors and releasing stuck gates. .
"As we always say, why gamble with the security of your home or business? At Rolling Gates NYC, we have years of expertise installing, repairing and maintaining rolling gates and commercial doors to make your place safer," added by Rolling Gates NYC.
About Rolling Gates NYC
Rolling Gates NYC is dedicated to providing the best products and services for New York residents, including installation, repairs and more. Licensed and insured, Rolling Gates NYC's mission is to ensure commitment to quality and professional installations, enhancing its reputation and providing excellent gate performance for both residential and commercial installations. With more than a decade of experience, Rolling Gates NYC has been recognized and appraised by a variety of New York businesses and management companies, including Prada, Gap, Lacoste, Payless and Zara. For more information, please visit us at Rolling Gates NYC.