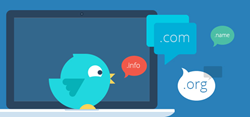 London (PRWEB UK) 9 July 2014
Optimal Hosting are celebrating their new website launch in style and have decided to do something a little out of the ordinary with a simple yet brilliant idea.
Introduction
Optimal Hosting was set up in 2012 by Robert Benwell with the sole purpose of providing a hosting platform tailored entirely for the customer, to provide an around the clock 100% up time platform with everything required for that all round personal service. Rob felt there was a lack of innovation and customer focus in the web hosting industry and that customers were not getting a good enough service. So he took the initiative to set up a service to simplify web hosting and to offer the best solutions possible.
Why Are Optimal Different?
Unlike most web hosts, Optimal own their own hardware and network gear, operating from a top-tier data centre in the South of England. Optimal's engineers consist of industry veterans who have worked with some of the largest Internet brands and businesses. Experience the Optimal Hosting cloud, backed by their generous service level agreements.
The Cloud
The cloud Optimal operate is relied on daily by over 16,000 domains. Optimal's customers expect nothing but stellar performance, lightning fast loading speeds and resiliency – all of which we provide to guarantee 100% uptime. Optimal cut no corners – the running of your website and business is paramount to them.
About
Optimal Hosting is a fast-growing startup providing cloud hosting, servers, domain names & other services since 2012. We're a friendly company operating from Shoreditch, East London with a 24 hour support team. We've grown rapidly – from a team of 3 to employing a team of over 20, some working from our offices in London with others based around the world.
Optimal's ethos is customer focused – Committed to providing a high quality service continuously re-investing in their infrastructure, and support that never misses a beat and pricing that matches their offerings.
In a very competitive market Optimal Hosting aim to go the distance to provide a fulfilling and hands on service with a dedicated team to give you, the customer, the service you deserve.
Contact - Matt Wyatt matt.wyatt(at)optimalhosting(dot)com