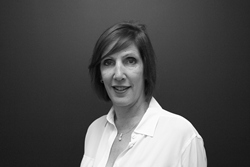 We can help 'rehumanize' healthcare for all stakeholders by leveraging the gyro principle of human relevance to what's the most human of all needs – people's health.
NY (PRWEB) July 07, 2014
gyro, the global ideas shop, today announced the launch of gyro:human.
gyro:human is a U.S. division dedicated to all aspects of the healthcare industry. Managing Director Wendy Lurrie leads this newly formed division. Lurrie is a healthcare industry ace who has worked with United Healthcare, Aetna, Eli Lilly and Company, Boehringer Ingelheim, Bristol-Myers Squibb, to name a few.
She held executive positions at major agencies Draft, DraftFCB and Grey, where her responsibilities included the management and growth of the healthcare portfolios. Lurrie has worked on the client side as a VP of marketing at Travelers as well as served a consultant specializing in marketing strategy.
gyro has a long history of global success in the healthcare category. This new division is expected to work hand in hand with its award-winning UK counterpart, Woolley Pau gyro (wpg). wpg is a highly recognized firm based in London. Among its most recent accolades are the prestigious IPA Platinum certification, Pharmaceutical Marketing Society Gold and IPA Best of Health honors. Clients include Boehringer Ingelheim, HRA Pharma, NAPP and TEVA.
In the United States, gyro also has extensive expertise in the field, having worked with clients such as KCI and Lifecell.
This is the first time, however, a gyro U.S. team is dedicated specifically to the healthcare category. "This is the perfect moment to focus on healthcare in the U.S.," said Christoph Becker, ceo+cco, gyro. "Unlike any time in the history of the category, there are radical changes happening daily. In this complex category, our simple message of human relevance will shine brightly."
Lurrie said, "As one of the first healthcare agencies born after the rollout of the Affordable Care Act, gyro:human has a unique and history-making opportunity to change healthcare marketing in a way that drives better marketing outcomes for everyone involved. We can help 'rehumanize' healthcare for all stakeholders by leveraging the gyro principle of human relevance to what's the most human of all needs – people's health."
###
About gyro
As a global ideas shop, our mission is to create ideas that are humanly relevant. gyro is the 2014 BMA Global B2B Agency of the Year and an Advertising Age Top 50 agency. gyro also serves as Global Marketing Advisor to Fortune. Our 600 creative minds in 14 offices work with top companies including BBC, Cars.com, DuPont, eBay, FedEx, HP, John Deere, SAP, Tate & Lyle, TD Ameritrade and USG. http://www.gyro.com