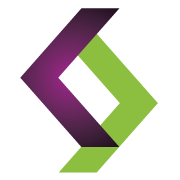 "Ed Walsh has delivered consistent success in this space," said Steve Duplessie, Founder and Sr. Analyst, Enterprise Strategy Group.
Woodcliff Lake, N.J. (PRWEB) July 08, 2014
Catalogic Software announced today that Ed Walsh, former chief executive at numerous storage industry-innovators, will become its new CEO. Walsh has diverse experience, including founding tech companies, leading three successful venture-backed startups, and holding senior-executive roles at two major technology companies.
Flavio Santoni will continue to help the Catalogic Software team as a board advisor.
"Ed is a proven and passionate industry leader, who is known for his ability to recognize emerging companies with technologies of great potential," noted Catalogic Director, Robert Belau. "His achievements in driving these businesses through the transformative process to becoming industry leaders is unparalleled. The Catalogic team is looking forward to working with him."
"Ed Walsh has delivered consistent success in this space," said Steve Duplessie, Founder and Sr. Analyst, Enterprise Strategy Group. "He has proven he can take disruptive technologies and drive real customer and business value. Ed knows exactly what it takes to grow a business."
"The world is changing when it comes to data protection and data management which is creating a disruption in the storage industry. I'm thrilled for the opportunity to lead Catalogic into the next innovative phase of their growth in Copy Data Solutions. Catalogic Software has very talented people, a loyal customer base that has been around since 1998, world-class support and unparalleled intellectual property," relayed Ed Walsh. "I am very much looking forward to working with the whole Catalogic team, our partners and our clients. Together, we will accelerate not only the transformation of Catalogic, but the entire copy data and data recovery marketplace."
Ed Walsh: industry leader
A proven CEO with 20 years of high-impact senior-level management experience with public, private and venture-backed firms in the high tech industry. A strategic-thinking, outward-facing executive with demonstrated business, industry and technical acumen. A proven leader possessing consummate business development and operations executive abilities, who has led 100% of his endeavors to exponential growth.
Supporting Resources
Engage with Catalogic Software on the latest news and information at:

About Catalogic Software:
Catalogic Software combines cataloging, backup, disaster recovery and copy data management for the most complete approach to intelligent data protection management. Protect all of your data in any combination of physical, virtual or cloud environments. Catalogic Software maximizes operational efficiency through data cataloging, reducing backup times by 90% or more, and restoring data within minutes.
Catalogic Software, the Catalogic Logo, "Catalog. Protect. Manage." Catalogic DPX and Catalogic ECX are trademarks or registered trademarks of Catalogic Software in the United States and/or other countries. All other brands or products are trademarks or registered trademarks of their respective holders and should be treated as such.