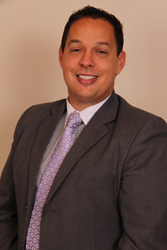 Chicago, Illinois (PRWEB) July 08, 2014
There are many things to consider when you decide to rent a home or an apartment. Securing the unit that is right for you does not only consist of setting a realistic budget based on the market in the area you are planning to rent. It is also important to have an idea as to what qualities you deem "must haves" in your prospective home. To ensure your due diligence in the rental search, here are ten helpful tips for renting in Chicago.
#1 Know your budget and what it covers
It is well known that certain areas of living cost much more than others. For example, renting in a small town is very different than renting a big city like Chicago. Not only are costs higher in big cities, but certain amenities that might be included in your rent in a smaller town could cost extra in a big city, such as parking or additional storage space. Be sure to establish an understanding of the average rental costs in the area you are planning to search and what those costs usually cover. That way you have an idea of what you will be spending and what exactly it will cover.
#2 Consider the extra expenses
In addition to paying rent or an added fee for parking or more storage space, you are likely to be responsible for paying other utilities such as electricity or gas, water, and/or waste disposal. For example, some properties might cover certain utilities such as heat—this could amount to huge savings if you are considering renting an older unit where the cost for an amenity such as heat can be a pretty penny during a cold Chicago winter. Check with utility companies to see what the previous tenants paid at that address. Rent may be higher than another unit, but it could be because the unit with the higher rent covers certain utilities or amenities which reduces the amount of stress and bills you have to pay.
#3 Take the walk-through seriously
When utilizing the internet to find a rental, never depend on the pictures posted alone in making your decision. ALWAYS SEE THE UNIT AND CONDUCT A WALK-THROUGH. Failure to do a walk-through can lead to costly problems in the future for damages that may have been pre-existing. Before signing, you want to take inventory of all the appliances and their condition and more importantly make sure they work properly! Also, take a look at the walls, floors, ceilings, and doors and document any pre-existing damage to avoid being held liable upon moving out.
#4 Understand the security deposit
Be sure to have a clear understanding of your lease or rental agreements use and refund of security deposits as well as any allowable deductions.
#5 Location! Location! Location
This goes back to knowing what you must have in a potential unit. You might drive a car and be adamant about finding a place with free or on street parking, but if you work in or near the city it might mean you need to rent in a location that is accessible to public transportation so you can spare the expense of gas and time getting into the city. If you like peace and quiet you may want to steer clear of units located near the "L." Do you mind having to leave your apartment to do laundry? What about paying for laundry? Some rental properties have washers and dryers on site that charge per use and others may have them in the unit. Knowing your "must haves" will allow you to plan your search area/property accordingly.
#6 Talk to a current tenant
Find out how current tenants like living there. Ask about their likes and dislikes. Ask about the landlord--is he or she attentive to the property? Is he or she responsive to tenant requests? You should ask about other tenants. Are there any noisy tenants in the building? You would be surprised what you can find out just by asking current tenants about their likes and dislikes. This can be the last line of defense before finding yourself in lousy rental situation.
#7 Get a feel for the neighborhood
Just like knowing what you want in your living space, be sure to know what type of environment you will be living in. Like to shop? Are you a foodie? Love sports and sports bars? There is an area in Chicago that fits your interest and an understanding of what you are looking for in the community will help you find it.
#8 Control what can be controlled
Desirable rentals have short listing lives, which is something beyond your control in a competitive rental market like Chicago. However, you can control having all those documents landlords and management companies will likely ask for in deciding who to rent or lease to. Make sure to have money saved up and ready to pay towards the security deposit and first and last month's rent. You do not want to waste time securing funds if you do not have to. If you do not have the funds in hand be sure to have copies of references and signed letters from your employer or cosigner to establish you are able to make the monthly payments.
#9 Purchase renters insurance
Do not depend on your landlord's insurance policy to protect you against losses or damages, because they normally don't. Renter's insurance is an affordable way to protect yourself against losses due to theft or damages caused by others or natural disasters, and it will protect you in the event someone sues you for damage caused by your property.
#10 Get everything in writing
Avoid misunderstandings! Hold onto your lease and any other correspondence between you and your landlord. That way you are always able to refer to your records and not rely on oral agreements or "implied understandings."
This top 10 list was written by Robert Lattas of Lattas, Felton and Minkus, LLC. Lattas, Felton & Minkus, LLC is a full service real estate law firm. To find out more about Bob Lattas and the services his law firm offers, visit their website at http://www.lfmlawgroup.com.