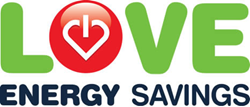 "We can see statistically that business owners are not happy with the service or prices they get from their energy supplier, so why put up with it. Switch your business energy supply with Love Energy Savings in July and we will give one lucky organisation
(PRWEB UK) 7 July 2014
The team at energy comparison site Love Energy Savings is delighted to announce a fantastic prize draw competition which will see one lucky business scoop a £1,000 prize. The cash can be used towards energy bills or invested into other areas of the respective business, as owners see fit.
In order to participate, contestants simply need to successfully switch their energy following a free comparison at the Love Energy Savings website. The competition therefore represents a double win for the victor, with the £1,000 prize complementing the savings they will already be making on their business energy bills.
Any business switching their energy during the month of July 2014 will be eligible for the competition and this can be done right away by performing a comparison at http://www.loveenergysavings.com. Unfortunately, any organisations that have switched with Love Energy Savings in the past will not qualify for the prize, so renewals are excluded from the competition.
The Love Energy Savings Prize Draw will take place at 11am on 1st August and the winning business will be able to claim their £1,000 prize as soon as their transfer to their new, cheaper energy supplier has been confirmed.
"We still find it incredible how few businesses are looking to compare energy prices and save their companies much needed cash. So, we have been racking our brains to work out how we can get people switching and make the savings they deserve. Hopefully this prize draw will be the perfect tonic"
"We can see statistically that business owners are not happy with the service or prices they get from their energy supplier, so why put up with it. Switch your business energy supply with Love Energy Savings in July and we will give one lucky organisation an extra £1,000 to play with, as well as the great savings they will make!" said Phil Foster, Managing Director of Love Energy Savings.
The promotion is the latest in a series of moves by Love Energy Savings to get UK businesses switching their energy supplier. As their recent infographic regarding the relationship between energy suppliers and customers established, complaints have hit a new high over the last year or so but many organisations are still to switch.
The Big Six are no longer the obvious choice when it comes to gas and electricity solutions in the UK and Love Energy Savings are looking to help more and more companies save serious money via their free comparison and switch service. Those interested in saving money through their utility bills are encouraged to head over to the Love Energy Savings site, where they can not only perform an energy comparison, but also learn more about the industry via their ever popular news and energy guide sections.
Love Energy Savings Energy Switch Prize Draw Terms & Conditions
1. Business must complete a verbal or written contract with Love Energy in July 2014.
2. Closing date for entries will be 31st July at midnight.
3. Draw to take place 1st August 2014 at 11am (Love Energy Savings will contact the winner directly)
4. There can only be one winner
5. Upon successful switch over to new tariff, Love Energy Savings will provide the winner with the cashback offer of £1,000 payable to the business.