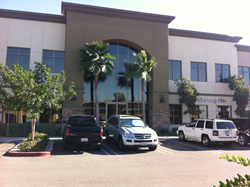 It is incredible to be a part of helping people regain mobility and to see their lives restored.
Riverside County, CA (PRWEB) July 08, 2014
Southern California Neuropathy clinic, Optimal Health Straw Chiropractic of Corona, California, is pleased to announce the success of treatment to over 10,000 Neuropathy sufferers.
Optimal Health Straw Chiropractic Corona is pleased to announce their treatment of over 10,000 neuropathy patients. Optimal Health of Corona is one of the five offices located within Southern California, addressing Peripheral Neuropathy with non-drug and non-surgical methods.
Peripheral Neuropathy is a degenerative nerve condition in which blood flow is decreased to the legs and feet. As a result, the nerves do not receive proper blood supply and therefore begin to shrivel and dissolve as the blood vessels gradually disappear, thus resulting in sharp pain, numbness, difficulty walking, and the potential for amputation.
Established in 2010, Optimal Health Corona's office has had its doors opened to thousands of those suffering with Peripheral Neuropathy. Striving to treat as many people as possible, their knowledgeable staff and licensed Chiropractors work together with the use of innovative technology and diet modifications to halt, if not many times reverse, the progression of this degenerative condition. "It is incredible to be a part of helping people regain mobility and to see their lives restored," said one of Optimal Health's Licenced chiropractors. "To be part of that is such an honor."
Dr. Phil Straw, the founder of Optimal Health Straw Chiropractic, has dedicated his career as a Chiropractor to researching and finding the best possible treatment for those suffering with Neuropathy. With over years of studying and the testing of various treatments, he has finally found a method that proves to deliver the best results.
Optimal Health Straw Chiropractic has 5 convenient locations in Glendale, Lake Forest, Fullerton, Corona, and San Diego. Interested people may request an appointment here or call 1-949-751-6737.