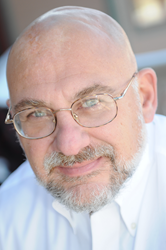 Denver and Steamboat Springs, CO (PRWEB) July 08, 2014
Two respected Steamboat law firms, Cantafio Eddington, P.C. and Hardy-Moore and South, PLLC recently joined forces to provide Colorado, Wyoming and Utah a more comprehensive suite of law services. Operating under the Cantafio Eddington, PC name, Cheryl Hardy-Moore, Esq. and Lynaia South, Esq. have relocated their offices to Cantafio Eddington's Lincoln Avenue location.
The expanded firm truly understands the unique needs and culture of its Colorado, Utah and Wyoming client bases. Its portfolio of services spans personal injury, probate, domestic, criminal, civil litigation, business law, including Home Owners Associations representation and oil and gas, to name a few.
As long-time Steamboat Springs residents and previous law partners, Cantafio and Hardy-Moore bring highly complementary law expertise to the table, but share their focus on finding the most fair resolutions for their clients. "As law partners in the 1990s, Ralph and I always brought diverse skills and perspectives to the table. We are both passionate about listening and meeting the needs of our clients," says Hardy-Moore. "We have remained good friends with a high regard for the legal ethics and skills of each other, and I am very pleased that this merger is occurring."
Cantafio adds, "We're excited about this expansion. Cantafio Eddington has a history of successfully tackling very complicated litigation. Cheryl and Lynaia bring expertise in areas of law not currently addressed by Cantafio Eddington while bringing the same client dedication and focus."
Cantafio Eddington, P.C. also recently opened an office in Denver and will be doubling the size of those offices only 18 months after opening those doors. "When Cantafio Eddington entered the Denver legal market, we really were focused more on my oil and gas practice and Rick [Eddington's] rapidly growing personal injury work. What surprised us is the number of client's in both Moffat and Routt County that were interested in our firm representing them in matters throughout the Front Range … and even into Wyoming."
Ralph attributes the firm's successful expansion to the high level of legal expertise of the attorneys coupled with unrelenting client-focus. "Our lawyers are successful because of their education and proven backgrounds – those are table stakes for us. Clients come back and refer others because they trust us to listen and do what's right for them."
The attorneys of Cantafio Eddington P.C. have been serving Northwest Colorado and now the Denver area, for over twenty-eight years, representing clients in all counties of Colorado, Utah and Wyoming counties, as well as in their federal courts. The firm is dedicated to providing high quality legal representation in diverse areas of law, while providing clients with a comfortable, yet professional environment.
Media Contact:
Erica Adams
Cantafio Eddington P.C.
970.879.4567
erica(at)cantafiolaw(dot)com