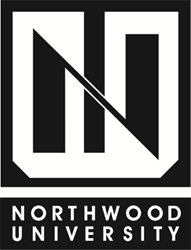 We will focus on the belief that the American Dream is still alive, but that current tax and fiscal policy puts it in crisis, leaving several cities, including Detroit, in financial distress.
Midland, Michigan (PRWEB) July 07, 2014
It's no surprise that faculty and leadership from one of the country's most notable free-market, free-enterprise business schools, Northwood University, play an integral role at what has been dubbed as "the greatest libertarian show on earth," sharing their views and thought leadership throughout a three-day forum known as FreedomFest 2014.
Held July 9-12 in Las Vegas, this year's FreedomFest conference gives free minds the opportunity to meet and celebrate "great books, great ideas and great thinkers," during an intense independent, egalitarian, non-partisan forum made up of panel discussions and featuring speakers from all walks of life and professions.
This year, Northwood University's President Keith A. Pretty, Vice President of Strategic and Corporate Alliances and the Fry Endowed Professor of Economics Timothy G. Nash, and Economics Professor Richard Ebeling will share their unique views in various breakout sessions, joining many other notable names and faces in libertarian thought on the speakers' platform.
Founded in 2002, the annual FreedomFest event invites the "best and brightest" from around the world to "talk, strategize, socialize and celebrate liberty," in such areas as science, philosophy, economics, health, sports, technology, business, religion, law and politics. This is Midland, Michigan-based Northwood University's second year as a key participant in this unique conference.
On Thursday, July 10, 9-9:30 a.m., Pretty will share his thoughts during a panel discussion, "Is the West in Moral Progress or Decline." Moderated by FreedomFest founder and producer Mark Skousen, the panel also includes Michael Shermer, editor in chief of Skeptic magazine, and FreedomFest 2014 keynote speakers Michael Medved of The Michael Medved Show and Charles Murray of the American Enterprise Institute. This session will cover debated subjects within the moral fabric of society, such as abortion, business taxation and more.
Northwood University economists Nash and Ebeling will participate in two sessions. Nash moderates the first, "The World's Best Economics Professors," on Saturday, July 12, 10:30-11:20 a.m., featuring Ebeling as a panelist. During this forum, Nash, Ebeling and otherswill discuss what made, and still makes, the U.S. economy great and why it continues to grow, drawing comparisons to other global economies. The session also will explore the greatest challenges and opportunities faced by these economies. Other panelists include FreedomFest 2014 keynote speaker Ken Elzinga of University of Virginia, Sean Flynn of Scripps College and Ken Schoolland of Hawaii Pacific University.
In their final forum, Ebeling and Nash provide their unique thought leadership regarding the topic: "Can Capitalism and the American Dream Survive?" on Saturday, 1:30-2:20 p.m.
"We will focus on the belief that the American Dream is still alive, but that current tax and fiscal policy puts it in crisis, leaving several cities, including Detroit, in financial distress," Nash explains. "One thing that hasn't come back in this economy is jobs, so the economy isn't recovering as it should because businesses are afraid the economy is going to contract."
Pretty, Nash and Ebeling are available to discuss these issues in greater detail prior to FreedomFest 2014 and also during the event in Las Vegas. To arrange an interview, please contact Bethany Hilt of Falls Communications, 216.696.0229, bhilt(at)fallscommunications(dot)com.
ABOUT NORTHWOOD UNIVERSITY
Northwood University is committed to the most personal attention to prepare students for success in their careers and in their communities; it promotes critical thinking skills, personal effectiveness, and the importance of ethics, individual freedom and responsibility.
Private, nonprofit, and accredited, Northwood University specializes in managerial and entrepreneurial education at two full-service, residential campuses located in southern Florida and mid-Michigan. Adult Degree Programs are available in eight states with many course delivery options including an online option. The DeVos Graduate School offers day, evening and weekend programming in Michigan, Texas and Florida. The Alden B. Dow Center for Creativity and Enterprise provides system-wide expertise in family enterprise, entrepreneurship, creativity and innovation, and new business development. International education is offered through study abroad and in Program Centers in Switzerland, China, Malaysia and Sri Lanka.
ABOUT THE NORTHWOOD UNIVERSITY PANELISTS
Dr. Richard M. Ebeling is a professor of economics at Northwood University. He is a well-noted authority on monetary economics and reform. While serving as vice president for The Future of Freedom Foundation (FFF), Ebeling co-edited and contributed to five books published by the FFF and wrote a monthly article and book review for FFF's publication Freedom Daily. He has written and edited numerous books, including the three-volume Selected Writings of Ludwig von Mises (Liberty Fund). He also lectures widely on the problems of economic reform and change in the former Soviet Union and Eastern Europe. Ebeling received his B.A. in economics from California State University-Sacramento, an M.A. in economics from Rutgers University and a Ph.D in economics from the University of Middlesex in England.
Dr. Timothy G. Nash is vice president of strategic and corporate alliances and the Fry endowed chair in free market economics at Northwood University. He leads specialty programs, economic research, and continuing and executive education programming for Northwood University. Nash is the co-author of four books and is an adjunct scholar with the Mackinac Center for Public Policy, the American Legislative Exchange Council (ALEC), and the Free Enterprise Institute in Houston, Texas. His travels and research have taken him to over 30 countries, he has co-authored four books and his writing and interviews have appeared in numerous publications. Nash received a B.B.A. from Northwood University, an M.A. in economics from Central Michigan University and his doctorate from Wayne State University with a cognate in management. He is a frequent commentator and his writing and interviews have appeared in numerous outlets including the Detroit News, USA Today, CNBC.com, and the Harvard Kennedy School's Better, Faster, Cheaper.
Keith A. Pretty J.D. is President and Chief Executive Officer at Northwood University. The President and Chief Executive Officer is responsible to the trustees of the University for the implementation of their governance directives. He serves as the primary strategist and external relations officer, manages the other officers and affairs of the University, and serves as a major fund raiser.
Keith Pretty joined Northwood University as President and CEO on October 2, 2006. He came to Northwood from Walsh College where he served as President for seven years. Prior to Walsh, he was Vice President for external affairs, general counsel at Western Michigan University and President and CEO of the Western Michigan University Foundation. In the private sector, Pretty held governmental affairs positions with Amoco Corporation and became senior Washington representative.
Former Michigan Governor John Engler appointed Pretty to design a state department of Career Development that matched Michigan's educational resources to its business needs. He earned a bachelor of science degree in education from Western Michigan University and a juris doctor degree from Thomas Cooley Law School in Lansing.
The recipient of many awards and commendations Pretty was presented with the Western Michigan University Alumni Association's most prestigious honor, the Distinguished Alumni Award, in 2011. In addition, Pretty is engaged in a number of community activities and serves on the board of directors for Detroit Economic Club, Chemical Bank, Midland Tomorrow, Automotive Hall of Fame, Association of Independent Colleges and Universities of Michigan (AICUM), the Lake Huron Area Council-Boy Scouts of America, and the Michigan Chamber of Commerce Board of Directors Executive Committee.
# # #