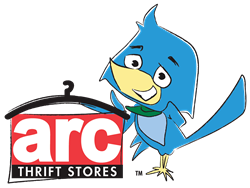 Denver, CO (PRWEB) July 10, 2014
Arc Thrift Stores, Denver 7, and Volunteers of America have a good deal to celebrate with the closing of their 14th annual "Feed Colorado" event. The food drive raised over 170 tons of edibles, topping their previous record set last year of 150 tons.
"This unbelievable amount of food will last the Volunteers of America an entire year," said Jim White, VOA Director of Public Relations/Community Affairs. "What it really means is we will not have to say 'no' to any low income woman and her children, homeless veteran and their family or a frail elderly person that inquires about emergency food."
Arc Thrift Stores and their partners would like to extend a hearty thank you to the thoughtful people of Colorado for helping their fellow citizen's in need; one of eight households in Colorado are food insecure. The donations brought in through this annual food drive make all the difference to those who are unsure where there next meal will come from.
About Arc Thrift Stores:
Arc Thrift Stores http://arcthrift.org operates 22 thrift stores and 11 "donation stations" throughout Colorado. Arc Thrift Stores provides funding to arc Chapters, which in turn provide advocacy for people with intellectual and developmental disabilities (I/DD). Arc is one of the largest employers of individuals with I/DD in the state of Colorado.
About VOA:
Volunteers of Americas is a national, nonprofit, faith-based organization that is dedicated to helping those in need rebuild their lives and reach their full potential. In Colorado, the Volunteers of America administers 30 different human services programs in addition to subsidizing housing and health care. The Volunteers of America Colorado Branch helped over 200,000 individuals during 2012 including the frail elderly, at risk youth, victims of domestic violence, and homeless individuals and families. To learn more about the Volunteers of America, visit http://www.voacolorado.org.
About 7NEWS:
7NEWS is owned and operated by the E.W. Scripps Company. The E.W. Scripps Company is a diverse, 133-year-old media enterprise with interests in television station, newspapers and local news and information Web sites. The company's portfolio of locally focused media properties includes: 19 TV stations (10 ABC affiliates, three NBC affiliates, five Azteca America affiliates and one independent); daily and community newspapers in 13 markets, and the Washington D.C. –based Scripps Media Center, home of the Scripps Howard News Service For a full listing of Scripps media companies and their associate web sites, visit http://www.Scripps.com/.