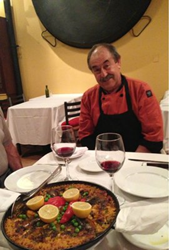 Continental National Bank has transformed my professional and personal life greatly...They are the reason why I was able to achieve my American Dream.
Miami, FL (PRWEB) July 09, 2014
Continental National Bank, the first Cuban-American national bank in the United States, is a South Florida leader in specialized SBA Loans. Positioned as one of the exclusive banks qualified to offer SBA 504 Loans, the independent community bank goes the extra mile with unparalleled personalized service and small business expertise.
As one of South Florida's premier financial institutions with the ability to work with The Small Business Administration (SBA), Continental National Bank offers several types of SBA Loans, including the 504 Loan Program. Increasingly popular with small business owners, the SBA approved nearly 8,000 new 504 Loans during the 2013 fiscal year. As a requirement, this loan is for businesses looking to acquire commercial real estate who will occupy at least 51 percent of the space. The SBA 504 Loan offers customers low down payments, lower interest rates, long term financing, including lease hold improvements to the property, as well as the ability to purchase fixed machinery and/or equipment.
Personal service is key for Continental National Bank where SBA Loan Specialist, Ivette Llopiz, treats her customers like family. From start to finish, she works directly with the business owner so that each and every step of the SBA 504 Loan process is finalized efficiently and correctly. Continental National Bank and Llopiz dedicate their time and expertise to developing long-term relationships with individuals and businesses in the community.
"At Continental National Bank, our goal is to help members of the community succeed and build upon their dreams with the financial assistance they need," said Llopiz. "Whether you need to buy commercial real estate, purchase business equipment, pay for inventory, fund an export development activity, or need working capital, receiving an SBA Loan from Continental National Bank can offer you exactly what you need to turn a dream into a reality."
For Felipe Perez, Owner and Chef of Jamon Iberico Pata Negra restaurant in Miami, Continental National Bank helped him achieve his lifelong goal. "Continental National Bank has transformed my professional and personal life greatly, from the moment they believed in me, making it possible to purchase my restaurant," said Perez. "They are the reason why I was able to achieve my American Dream."
About Continental National Bank:
Continental National Bank is a full-service community bank established in 1974 in Miami as the first Cuban-American-chartered national bank in the United States, serving its customers for 40 years. With seven branches conveniently located throughout Miami-Dade County and with more than $350 million in assets, Continental National Bank was awarded the five-star "superior" rating by BauerFinancial and also has been rated "Outstanding" in their Community Reinvestment Act evaluation by their regulatory agency. The bank offers a full range of financial products and services for retail, business and institutional clients. http://www.continentalbank.com