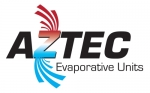 Aztec is among an exclusive list of select exhibitors presenting at the first AFCOM Symposium 2014 held in the greater Dallas, TX region.
Dallas, TX (PRWEB) July 14, 2014
Aztec Evaporative Units, a leading evaporative cooling systems provider manufactured by Mestex Inc. in Dallas, Texas, announced today it will be exhibiting at the inaugural AFCOM Dallas Symposium 2014 event to be held 17, 2014 at The Tower at Cityplace in Dallas, TX for the first time.
As an industry leader in LEED-friendly, evaporative cooling technology, Aztec is among an exclusive list of select exhibitors presenting at the first AFCOM Symposium 2014 held in the greater Dallas, TX region.
The event will address the data center industry's rapidly changing needs and demands, as well as focus on new business models and regulations helpful to data center owners and professionals.
"We are thrilled to participate in AFCOM's first Symposium in Dallas, TX," said Rose Samano, Mission Critical Sales Manager for Mestex. "To be able to share the latest insights and resources with others in the data center sector is an honor for us. We are also excited to learn from industry experts and speakers such as Mike Kaler, President of Mestex."
"While Texas continues to be one of the top five data center markets across the country, the data center sector is constantly moving and shifting," stated Samano. "Aztec strives to be at the forefront of that evolution with reliable and scalable technologies, such as Aztec's IDEC/IDDEC use of Automatic Logic Controls, which are easily integrated into most DCIM systems."
As the data center industry shifts towards greener cooling initiatives, Aztec remains a longtime industry leader. Through its energy-efficient abilities, its products allow data centers of all sizes to save up to 70% more energy – an amount twice the current industry standards.
"When ASHRAE raised its recommended temperatures for operating servers in 2013, Aztec IDEC/IDDEC met those allowable guidelines immediately," said Samano.
"With Aztec, our goal has always been to help data center owners and managers save their power and money, so that they can use those additional resources towards other business investments that are more important to them," concluded Samano, who will be representing Aztec at the AFCOM Symposium next week.
Learn more about Aztec Evaporative Units and its leading product line of cost-effective, energy-efficient evaporative cooling systems solutions.
About Aztec Evaporative Units:
The Aztec evaporative cooling products (IDEC/IDDEC) have been used in the industrial and large commercial market since 1946. Over those 66 years the products have been refined and optimized. Mestex is in a partnership with the National Science Foundation on a research project focused on energy efficiency for data centers. This research project will take the product lines to another level of thermal performance, water use optimization, and control software optimization with a specific emphasis on the needs of the mission critical market.