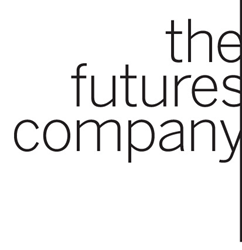 Chapel Hill, NC (PRWEB) July 08, 2014
In the multicultural America of tomorrow, the imperative for 21st century business success is a "total market" view, combining general market and ethnic market perspectives, not a siloed ethnic view.
The newly re-launched U.S. Yankelovich MONITOR from The Futures Company is the only research service with a "total market" view, making it now the one and only place that business leaders can turn to for a strategic roadmap of the new America.
The Census Bureau projects that the United States will become a majority-minority country in 2043. But brands looking to unlock growth cannot wait this long to act. Brands must adopt a culturally inclusive "total market" approach today.
That's why The Futures Company has reinvented its flagship consumer insights service, the U.S. Yankelovich MONITOR. This new MONITOR service combines deep multicultural expertise and the longest-running general market perspective on consumer attitudes and values. Previously housed under two separate and siloed product umbrellas, the new integrated U.S. Yankelovich MONITOR now offers the most robust, inclusive, and representative array of data, insights and deliverables. It is panoramic in scope while remaining focused in relevance as the roadmap for success in the cultural and ethnic landscape of tomorrow.
"The demographic and cultural shifts occurring in the marketplace are fundamentally changing the game and have caused Fortune 500 brands to recognize the need for a strategic shift in marketing strategy," said Kevin Brown, CEO, North America for The Futures Company. "The new U.S. Yankelovich MONITOR is a bold step forward, with sharper insights for brands ready to embrace the "total market" view critical for the future."
About The Futures Company
The Futures Company is an award-winning, global strategic insight and innovation consultancy. Unparalleled global expertise in foresight and futures enables The Futures Company to unlock new sources of growth through a range of subscription services and research and consulting solutions. The Futures Company was formed through the integration of The Henley Centre, HeadlightVision, Yankelovich and most recently, TRU.
The Futures Company is a Kantar company within WPP with teams in Europe, North America, Latin America and Asia.
Follow The Futures Company on Twitter @FuturesCo and Facebook.