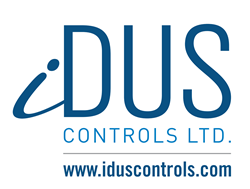 Victoria, BC (PRWEB) July 08, 2014
iDUS is one of 27 Western Canadian companies who were announced on June 27, 2014 as accepted in the Federal Government's Western Innovation Initiative (WINN), a vital component of their commitment to creating jobs, promoting economic growth, and maintaining Canada's competitive advantage in the global marketplace.
Ron Hartman, Founder and President of iDUS Controls is very appreciative of the WED WINN initiative and noted "… the process of applying brought welcome focus and discipline needed to develop iDUS' executable commercialization plan. This funding will now greatly help accelerate our go-to-market initiative, and enables us to better support a growing list of distribution partners".
iDUS Controls is focused on Water Efficiency Solutions. Motivated by the need to provide better high-resolution yet much more cost-effective Agricultural & Environmental monitoring, iDUS has developed inexpensive, purely solar powered battery-less infield smart radio devices named SensMitTM. This self-initializing, self-deploying and self-healing mesh radio platform can incorporate soil moisture, soil and air temperature, rainfall and other sensors and then transmits sensor readings to the web for cost effective and convenient 24/7 data access.
Network nodes are small, easy to install and being battery-less are entirely maintenance free. Mounting options are flexible enough to allow placement right within pivot-irrigated fields, allowing multiple sensing points in the fields themselves versus traditional equipment, who's rigid mounting requirements demands it be placed on the periphery of the crop-circles, dis-allowing access to data from the actual irrigated fields.
Timing of the announcement couldn't come at a better time for iDUS Controls. The company is about to release the next version of the SensMitTM Web software, its cloud hosted solution complementing its mesh networking technology, providing a growing list of data processing and publishing options. Future add-on applications under development are aiming to manage and integrate the broad spectrum of sensors and Internet-based data sources needed to satisfy the needs of farmer, farm managers, agronomists, crop consultants, plant scientists and Ag-Enterprises.
Detailed product information is available from distribution partners such as Irrometer (http://www.irrometer.com) and Reinke Manufacturing (http://www.reinke.com), as well as iDUS Controls (http://www.iduscontrols.com/agriculture/) itself.
iDUS Controls
Vancouver Island Tech Park
#2301D Building 200
4464 Markham Street
Victoria, BC V8Z 5N3
The full WED WINN release can be viewed here:
http://news.gc.ca/web/article-en.do?nid=863729
About iDUS Controls Ltd.
Established in 2008, iDUS Controls Ltd. is a leading-edge intellectual property-based technology company, specializing in the development of algorithmic controls and mesh-to-web communications platforms and services. We support global partners by providing turn-key technology solutions that increase efficiency for agriculture, businesses and homes. Our current technology deployments relate to precision farming, focused on sensor data aggregation tools that lead to efficient agriculture; giving farmers real-time access to critical data relating to irrigation and other growing factors.