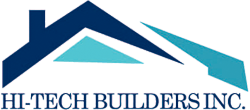 High-Tech Builders will customize every detail, turning your vision into a full-scale reality that you can enjoy for years to come.
Los Angeles, CA (PRWEB) July 07, 2014
By: Kymmie Krieger
Hi-Tech Builders Inc. (HTB), a value-based, full service construction company, is actively hitting the "social media sands" this summer, extending their networking presence in a big way! Providing quality construction and stunning remodeling services for the Orange, Ventura, and Los Angeles counties of sunny California for over 10 years, Hi-Tech Builders is a family-owned company dedicated to creating the perfect home for any customer on any budget. Bringing to life home construction, pools, and landscaping customized to order, this company is 100% committed to delivering excellent customer service coupled with competitive rates within the construction industry.
Hi-Tech Builders strongly believes that customers are their most valuable resource and strives to make every business transaction personal and unique to each and every family. It is HTB's mission to ensure that every customer feels valued and important. And, how do they plan on accomplishing this? Through social media!
At Hi-Tech Builders Inc., the customer is undoubtedly their top priority! So, by branching out into social media, HTB can heighten their customer interaction and better serve their "family" in the coming days. Their highly anticipated presence on multiple social media platforms, such as Twitter and Facebook, is sure to give an exclusive look inside their business and the incredible work they produce on a daily basis.
Check out High-Tech Builders' YouTube account for inspiring customer testimonials, or their Twitter account for the latest news and select offers for fellow "tweeters." And don't forget about their Facebook profile, where one can follow this amazing construction company's projects ringside through their "before and after" images. In addition, "follow" or "like" Hi-Tech Builder's social media accounts to be instantly honed into countless, one-of-a-kind discounts and specials offered exclusively to loyal residential customers.
Continuing to break through the barrier between companies and customers, Hi-Tech Builders is proud to make their social media debut this summer. Reaching out like never before, HTB is determined to embrace their community and assist their neighbors with every home construction or remodel vision. They want you to feel just like family; minus the crazy uncle, that is.
Without a doubt, Hi-Tech Builders Inc. is the company for all your construction, landscaping, and remodeling needs. So, join them on Facebook and Twitter today!
About High-Tech Builders Inc.:
For over a decade, High-Tech Builders has served the greater Los Angeles, Orange, and Ventura areas as a leading value-based, full-service construction company. This family-owned business delivers high quality construction and remodeling for individual homes and offices, providing unwavering top-notch customer service without exception. From home building to pool remodels to landscaping, High-Tech Builders will customize every detail, turning your vision into a full-scale reality that you can enjoy for years to come.
For more information about High-Tech Inc., please visit:
http://hi-techbuildersinc.com/
To follow High-Tech Builders on Facebook or Twitter, please visit:
http://www.facebook.com/hitechbuildersinc