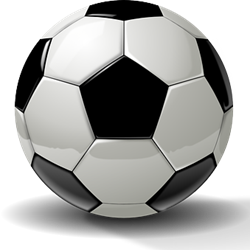 Atlanta, GA (PRWEB) July 08, 2014
Bond International Software, the global staffing and recruiting software specialists, is announcing the release of its latest whitepaper covering techniques for conquering the power of the sales process for staffing and recruiting agencies. Bond interviewed top sales gurus and recruiting experts to uncover their world-class advice, from the best onboarding practices through valuable metrics analysis that can propel recruitment agency growth.
Looking to top performers for inspiration on training, adapting and measuring results Conquering the Recruiting Sales Team Process: Refine Your Onboarding, Development and Measurement System for Success highlights strategies on how to:

Develop a strong onboarding process for new hires
Adapt and learn from your top performers, and
Measure and analyze results.
For example, as part of the onboarding process, new hires should learn about the company's best practices regarding contacting prospective companies without annoying valuable clients. According to Jonathan Farrington of Top Sales World, 60 percent of clients buy after five "No's," yet:
44 percent of salespeople give up after the first "No,"
22 percent after the second "No" and
14 percent after the third "No."
In this recruiting and staffing resource, Bond also delves into strategically learning staffing solutions from a recruitment firm's star players. Seasoned sales professionals should teach the rest of the team how to be of true value to clients, becoming viewed as a valuable partner and advisor – not just a vendor.
The last step in Bond's whitepaper shows how to take a recruiting company's team to champion status by analyzing certain metrics. Staffing experts advise how to leverage recruiting software and other tools to track numbers and achieve goals.
Recruitment managers are busy running their staffing agencies – so Bond has taken the time to interview the experts and relay their insight and advice. This latest resource delves into how to integrate onboarding, include the expertise of your top performers, and incorporate metrics analysis into your process. Learn more by downloading Bond's whitepaper.
###
About Bond International Software PLC (UK, AIM: BDI)
London stock-market listed Bond International Software has been a global provider of Recruitment, HR and Payroll software & services for 40 years.
Bond is one of the largest, and most established, global specialists in staffing software for recruitment agencies worldwide and is a rapidly growing provider of web-based e-recruitment and talent acquisition software to the corporate market. Bond also provides established HR and payroll outsourcing services and software directly to both the public and private sectors. For more information please visit http://www.bondinternationalsoftware.com.
Bond International Software, Inc. is the U.S. operating company for Bond, with headquarters in Atlanta, Georgia and offices in Richmond, Virginia and Bloomington, Minnesota. The Bond U.S. operations, with more than 100 employees, support nearly 800 customers and 20,000 users. For more information, please visit http://www.bond-us.com.