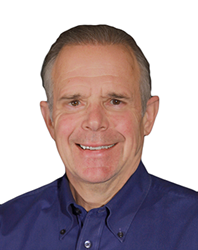 Surely the state coffers of California are welcoming the recent boom in real estate
San Francisco, California (PRWEB) July 09, 2014
A study of home sales in San Francisco by Kirk Economos at HomesSF.com shows the recent surge in home sales and prices is adding millions to the state's real estate tax revenues.
The California state budget relies on real estate tax revenues to help meet its obligations. Under the state's proposition 13 the real estate tax is a fixed to a maximum of 1.25% annually based on a home's last sale price. The value can only increase 2% per year unless the property is resold.
HomesSF.com reported that in recent years the state's tax revenues from real estate have been hammered. Many areas saw foreclosures and re-sales drive home values down by 50% to 70%, causing huge reductions in tax revenues. The result was that state revenues were down by an estimated 15% per year; $7 Billion in 2013 alone.
Since 2012, many areas of California have seen prices rebound and soar beyond their 2008 levels. In San Francisco this has been very dramatic. In addition to the regular turnover of real estate at these higher prices, San Francisco's seller's market has induced many long-time homeowners to sell their properties. Some of San Francisco's high-end properties that have not changed hands in the last 10, 20, 30 years or more are selling at record high prices.
These properties, formerly on the tax roles at very low values and generating relatively low tax revenues, are being reassessed at top-market prices and are generating hefty tax revenues.
HomeSF.com studied 25 high-end home sales in the Pacific Heights and Presidio Heights areas of San Francisco since January 2014. The data was obtained from the San Francisco County Recorder and Assessor's office.
The most striking example in the data was a house in Presidio Heights that sold for $11 Million in May 2014. It had been owned by the same family for at least the last 30 years and was on the tax rolls prior to the sale in May, at $420,000. The sale price represents a 2500% increase in value and will result in the real estate tax going from $5,000 to $132,000 annually.
For the 25 homes the average value on the tax rolls went from $2.9 million to $5.4 Million per home. In 6 short months this increased the total annual tax revenue on these homes from approximately $870,000 to $1,630,000, just about double.
The pricing on these San Francisco homes may not be representative of the general market in California but the increase in pricing and increase in tax revenue is a reflection of what is happening statewide.
Surely the state coffers of California are welcoming the recent boom in real estate.
Peggy Economos and Kirk Economos are San Francisco luxury residential property specialists with Pacific Union International, Christies International Residential Real Estate at their Presidio Offices in San Francisco. They are a wife and husband team that brings together complementary skill sets and decades of experience.
HomesSF.com offers a wider perspective than just the local San Francisco luxury market. The site offers information on the San Francisco market as well as news, insight and information on national and global high-end properties and markets.
For buyer and seller representation, real estate information in San Francisco or for a qualified luxury property agent referral in your specific area contact: Peggy and Kirk Economos, http://HomeSF.com , (415) 271-6390.