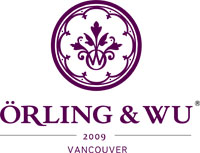 Örling & Wu has on offer gift items and home decoration accessories for all occasions.
Vancouver, BC (PRWEB) July 08, 2014
Örling & Wu has recently announced that the Vancouver outlet will be offering various presents and holiday-themed accessories for sale in the month of July. As a caring company that appreciates the feelings and emotions of its clients, Örling & Wu will be offering creative "Thank You" gifts, tailored especially for loved ones on this great occasion. The wide variety and imaginative designs are aimed at people from all walks of life that share the same values as the company's in celebrating the undying love among friends and family.
More Gift Ideas
Örling & Wu has on offer gift items and home decoration accessories for all occasions. There are special holiday themed presents for events, such as Christmas and Good Friday. There are other, more romantic presents for couples to exchange on Valentine's Day and Wedding Anniversaries. There are many generic gift items that can be given on normal days or special occasions, like birthdays.
However, no matter what the occasion is, the idea behind a good present is to express love and affection using a thoughtful and innovative present. Many a time, a good present will not be a product, but it can be a service for a loved one. Örling & Wu offers home design services for Vancouver clients at market competitive rates.
About Örling & Wu
A boutique retailer established in 2009 in Vancouver, Örling & Wu offers distinctively designed home furnishings and urban luxuries. With its fresh selection of mostly first-in-Canada products, Örling & Wu seeks to bring the latest home decor, and style to everyday moments, which makes the company the definitive shopping destination in Vancouver. The elaborate designs and detailed finishing by Örling & Wu products have appeared in House & Home, Style at Home, Elle Décor USA and other renowned magazines.
For more information on the company, log on to http://orlingandwu.com/. In order to make a purchase or read customer reviews, visit the web page http://orlingandwu.com/.