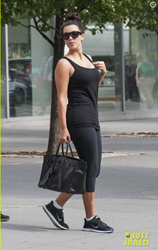 Las Vegas, NV (PRWEB) July 15, 2014
Yoga wear brands like PrAna, Adidas, and BaliniSports have now committed their entire supply chain to meet bluesign® standard, while already one third of Lululemon Athletica fabric mills are bluesign® system partners. Bluesign ® certification means that every part of the textile supply chain uses chemicals, processes, materials, and products that are safe for the environment, production workers, and end-customers.
What sets bluesign® standard as the most respected in the industry is that the independent organization works closely with textile manufacturing facilities to analyzes their unique resource saving potential, optimizes the facilities processes and continuously reduces their overall ecological footprint. This in turn brings together the entire textile manufacturing chain to jointly reduce the ecological footprint of a responsibly acting textile industry.
PrAna's partnership with bluesign® began in March 2012 with inclusion of a single certified facility and they have since required their entire supply chain to follow the bluesign® system substance list. Luluemon became a bluesign® system partner soon after in November 2012 and now ensures that the fabrics used in their products meet the system's standards. BaliniSports follows and only work with bluesign® certified facilities since inception of the brand in 2013. All of BaliniSports products are manufactured, from start to finish, in bluesign® certified manufacturing facilities.
The bluesign® system is based on five principles: resource productivity, consumer safety, water emission, air emission and occupational health & safety. This basically means that every aspect of the manufacturing process -- what comes into the plants, leaves the plants, happens in the plant and what stays with the fabric -- is taken into account and held to rigorous standard.
Bluesign yoga apparel also brought attention to Hollywood celebrities such as Kim Kardashian and Kris Jenner. As a consumer, you can feel good purchasing Bluesign certified products knowing that you're giving yourself and the world the best opportunity to thrive. Everything is about living our dream while loving the Earth
To find out more about the bluesign® system and to identify more bluesign® system partners, visit http://www.bluesign.com.
About bluesign ®:
bluesign technologies ag was founded in Switzerland in 2000. The unique combination of expertise in key segments of the textile production as chemistry, textile technology, environment technology and supply chain management characterizes our company. We not only further develop the independent bluesign® system but also ensure its implementation and maintenance. Cultivating our interdisciplinary network, our essential aim is to act as a solution provider for the entire textile industry.
About BaliniSports:
With the mission to spread love, confidence and fun through yogawear, BaliniSports gives you what you need from your workout clothes. All pieces are made with high-quality, sweat-wicking fabrics. Allure Lycra and specially formulated LARU fabrics offer a four-way stretch, allowing a full range of motion so yoginis can contort as they please. Every piece is designed with a contour slim fitting design so your curves are hugged and flattered, keeping you confident whether you are in or outside the studio. Made for fashionistas, BaliniSports brings you the best balance between fashion and function. BaliniSports prides itself in offering the most sophisticated, feminine on-trend designs. BaliniSports brings industry-renown bra specialists and pattern makers to the design table, assuring a perfect look and fit for every piece. Prior to production, BaliniSports fabrics undergo intense quality-assurance testing in the same labs that certify Nike and Adidas fabrics, which follow the same standards as brands like Nordstrom and Prana. Beyond that, BaliniSports factories utilize Bluesign® system of production to ensure environmentally friendly process and are OEKO-TEX® certified assures every product is built to last long. All pieces feature a flat-lock and cover stitch, to ensure durability so you can move in them for many years to come.
Contact:
Ada Hung
ada(at)balinisports(dot)com
305-332-6154
http://www.balinisports.com
http://www.facebook.com/BaliniSports
twitter/instagram: @balinisports