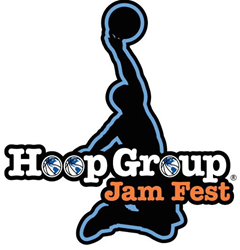 Reading, Pennsylvania (PRWEB) July 07, 2014
The Hoop Group today announced three new AAU tournaments during the month of July. The July tournaments include: Summer Classic East, Summer Jam Fest, and Buzzer Beater Classic. These tournaments will feature some of the top AAU teams from Massachusetts to Virginia and anywhere in between. Coaches will have the opportunity to see and evaluate a wide variety of top Division 1 talent.
"These three particular events are very, very deep in talent. You have guys who have the talent of playing big time Division 1 ball and guys who will be studs for a Division 3 squad. These tournaments are a college coach's dream," said Mike Rice, Director of Team Tournaments at Hoop Group.
The first tournament, the Summer Classic East, will take place July 16-17 at Competitive Edge Sports Complex in King of Prussia, PA while Summer Jam Fest will be held at Spooky Nook Sports in Manheim, PA July 18-20. The final of the three, Buzzer Beater Classic, is slated for July 26-27 at the sprawling Hoop Group Headquarters in Neptune, NJ.
The July tournaments are part of Hoop Group's Team Tournaments Showcase, a premier stage for top high school student-athletes to compete and display their basketball prowess to scouts and college coaches.
"Our tournaments have gained the reputation of providing players with unparalleled organization, competition and exposure," Kim Waiters, Director of Team Tournaments at Hoop Group, said. "Every event is held at a beautiful, state-of-the-art facility and is one that you do not want to miss out on."
In addition to Team Tournaments, Hoop Group also offers premier basketball camps, including Hoop Group Elite and Hoop Group Skills, which have changed the lives of more than 1 million young men and women since 1963.
To learn more about Hoop Group or to register for upcoming events, visit http://www.hoopgroup.com or call 732-502-2255.
About Hoop Group 
Hoop Group is the worldwide leader in basketball instruction, offering premier basketball camps since the summer of 1963. Having touched the lives of over one million young men and women, Hoop Group has evolved from simply offering summer basketball camps, to hosting tournaments and competitions, skills camps, and basketball facilities to the basketball community.