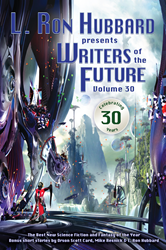 We have self-published two anthologies with all proceeds going to MSF. Our goals were to try the new world of self-publishing and to do a good deed.
HOLLYWOOD, CA (PRWEB) July 07, 2014
Paul Siluch, of Saanichton, British Columbia, and a group of writers from the US and Canada called the Minnows Literary Group, were formed after meeting on-line through the Gotham Writers Workshop to support each other through critiques. But it also turned into a humanitarian mission.
The Minnows took on a project to help "Doctors Without Borders" a French-founded humanitarian organization also known as Medecins Sans Frontieres, or MSF. The group have no political agenda, and aim to help those who need medical assistance in the most war-torn parts of the world.
When interviewed recently by Writers of the Future contest Director Joni Labaqui, Siluch stated, "We have self-published two anthologies with all proceeds going to MSF. Our goals were to try the new world of self-publishing and to do a good deed. To be honest, we would have been happy to see a few hundred copies. The first anthology, "Out of Time" has now reach over 5500 worldwide sales, is ranked 4 stars on Amazon and has 56 reviews. Our second anthology, "In a Land Far Away" was just launched.'
"Since we began our group and started submitting to Writer of the Future, one member has gone on to publish three novels, another landed an agent, and the third was just accepted to the prestigious Taos Toolbox workshop for science fiction writers. If the publishing world is like pro sports, Writers of the Future is the Olympics - a pure proving ground where we as writers sharpen our skills against the best. None of us has won your contest - what a high bar you set, yet look at our self-publishing success. So much is possible in this new world! We get nothing but pride out of this."
The Minnows have a third anthology that will come out this fall.
Now in its 31st year, the Writers of the Future Contest began in 1983 and attracts entries worldwide in science fiction and fantasy. Twelve quarterly winners receive prize monies and, along with selected finalists, are published in an annual anthology, L. Ron Hubbard Presents Writers of the Future (Galaxy Press). The book is sold in bookstores and at Amazon.com and gives the winners the exposure that they need.
Inspired by multiple New York Times best-selling author L. Ron Hubbard, the merit-based Writers of the Future Contest was initiated by him to discover and encourage talented beginning writers of science fiction and fantasy, and thus launch careers.
The idea has proved very successful. Hundreds of winners have had successful writing careers following their win and publication in the anthology, and to date has launched the careers of 12 New York Times bestselling authors including: Jo Beverley, Tobias S. Buckell, Nancy Farmer, Eric Flint, Karen Joy Fowler, Tim Myers, Patrick Rothfuss, Lisa Smedmen, Dean Wesley Smith, Elizabeth Wein, Sean Williams and Dave Wolverton aka David Farland.
Prospective writers should visit http://www.writersofthefuture.com for more information on how to enter the contest.