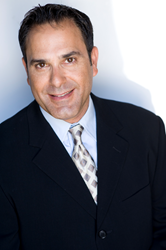 The attorneys we work with need outstanding medical teams like Dr. Nissim's practice to help them build their case.
Los Angeles, CA (PRWEB) July 08, 2014
Doctors on Liens™, the leading network of qualified medical professionals specializing in med/legal evaluations and treatments for personal injury and workers' compensation cases, has continued its trend of adding highly valuable multispecialty medical groups.
Doctors on Liens™ has announced the addition of Performance Care Chiropractic & Sports Medicine in Toluca Lake, CA to its ever expanding network of doctors working on a lien basis. Lead by Dr. Golam Nissim, D.C., the medical team consists of medical doctors, chiropractors, physical therapists, and massage therapists. The office is conveniently located to serve the San Fernando Valley including Burbank, Sherman Oaks, and Glendale. As a well-established practitioner, Dr. Nissim has spent over a decade establishing relationships with nearby physicians and orthopedic surgeons who also work on a lien basis. These relationships ensure attorneys can count on a comprehensive care plan for injury victims.
At the request of law offices throughout Los Angeles, Riverside, San Bernardino, San Diego and Orange County, the network has been rapidly adding a variety of medical specialists working on a lien basis.
Says Doctors on Liens, Inc. President, Samantha Parker, "Personal injury and workers compensation attorneys have an increasingly difficult job. Insurance companies are demanding to see detailed documentation of clients' injuries, and the attorneys we work with need outstanding medical teams like Dr. Nissim's practice to help them build their case."
Over the last twenty years, Doctors on Liens™ has built the undeniable reputation of being the go to network for trusted medical groups, and Performance Care Chiropractic & Sports Medicine will help maintain that standard. Parker continues, "We put our new doctors through the ringer. The process of joining our network starts with an exhaustive screening followed by routine trainings to ensure our attorneys can trust their clients' evaluation and treatment. Dr. Nissim and his team fit the mold, and I have full confidence attorneys are going to jump at the chance to work with this fantastic office."